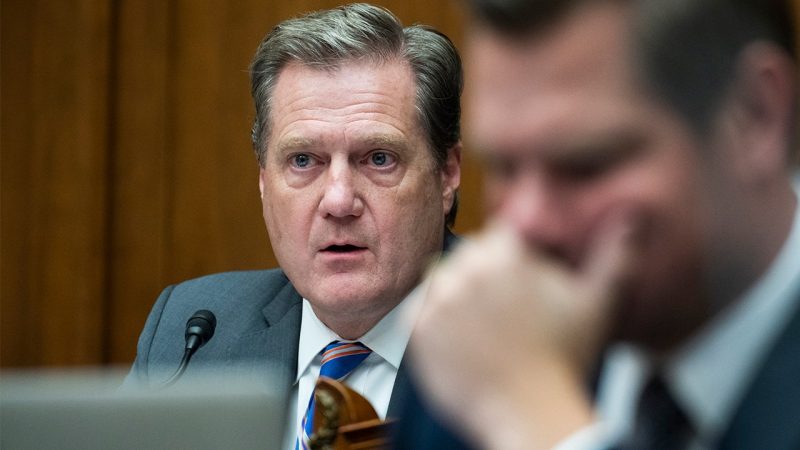 Intel head Turner requests national security 'damage assessment' after classified docs found at Biden office
The incoming chairman of the House Permanent Select Committee Mike Turner is asking for a prompt national security 'damage assessment' after the discovery of classified documents at a pro-President Biden think tank Monday.
Turner, R-Ohio, sent a letter Tuesday to Director of National Intelligence Avril Haines requesting an 'immediate review and damage assessment' after it was revealed that President Biden's personal attorneys discovered a 'small number of documents with classified markings' in a locked closet at the Penn Biden Center on Nov. 2.
'I write to request an immediate review and damage assessment following numerous reports that then Vice President Biden removed, and then retained highly classified information at an undisclosed and unsecure non-government office in Washington, D.C., for a period of at least six years,' Turner, who is expected to be officially appointed as chair this week, wrote in his letter obtained by Fox News Digital.
'It has been reported that a portion of the materials at issue were marked 'sensitive compartmented information,' indicating the highest classification and most sensitive intelligence information in our government,' the top intelligence Republican wrote to the Office of the Director of National Intelligence (ODNI).
'This discovery of classified information would put President Biden in potential violation of laws protecting national security, including the Espionage Act and Presidential Records Act,' continued Turner. 'Those entrusted with access to classified information have a duty and an obligation to protect it. This issue demands a full and thorough review.'
Turner asked Haines to provide the committee with a classified briefing on the documents and the conduct of the damage assessment 'as soon as possible.'
According to Biden's attorneys, the documents were found after they planned to vacate the office space, and the National Archives soon took possession of them on Nov. 3. Special Counsel to the White House Richard Saubel has since said that the president is cooperating with the Department of Justice over reviewing the matter.
Attorney General Merrick Garland tapped former President Trump-appointed John Lausch, the U.S. Attorney for the Northern District of Illinois, to investigate the discovery of classified documents.
The discovery echoes revelations last year that former President Trump had housed a trove of classified documents at his Mar-a-Lago home after leaving office. The FBI ultimately raided his residence to recover some 300 classified documents.
Fox News' request to ODNI for comment was not immediately returned.
This post appeared first on FOX NEWS