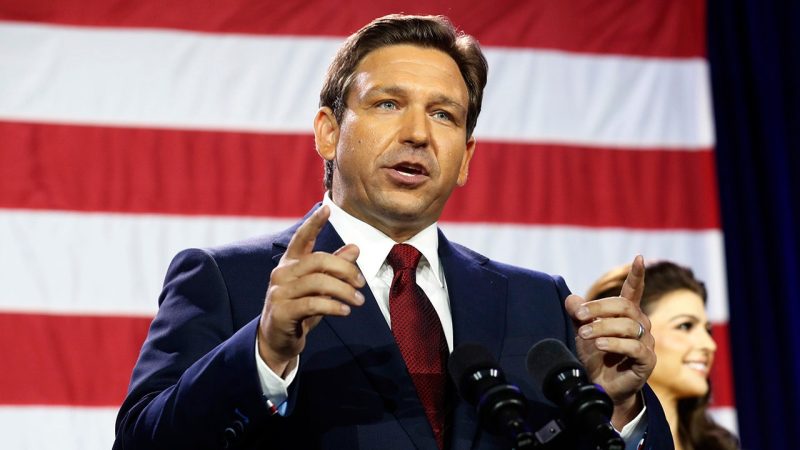 After ballot box shellacking, Florida Democratic Party chair quits
In the wake of November's disastrous midterms for Florida Democrats, the state party chair has abruptly resigned.
Manny Diaz, the former Miami mayor who two years ago pledged to revive Florida's Democratic Party as he took over as chair, quit on Monday as calls for his resignation grew louder.
The move by Diaz comes two months after Florida Democrats were walloped in the 2022 midterms, as the one-time crucial general election battleground state turned a deeper shade of red.
Republican Gov. Ron DeSantis won re-election by an historic 19 points over Democratic challenger Charlie Crist, and in the process flipped the once heavily blue Miami-Dade County. The GOP also secured a super majority in the Florida legislature and Republican Sen. Marco Rubio cruised to re-election by more than 16 points.
In his resignation letter to Democrats, Diaz pointed fingers as he argued why he was unable to follow through on his plans to move the party forward. He knocked activists, party members, and a local union, saying they didn't work hard enough to register and turn out voters.
'During my tenure, I hoped to address these issues, and build a united party without silos, focused exclusively on our purpose- to elect Democrats,' Diaz wrote in his statement, which was reported first by the Florida Phoenix. 'Instead, I found obstacles to securing the resources and a long-standing, systemic and deeply entrenched culture resistant to change; one where individual agendas are more important than team; where self-interest dominates and bureaucracies focus on self-preservation.'
'We have plenty of social media activists, not roll-up-your-sleeves volunteers. We communicate virtually, not personally,' he charged.
He also blamed national Democrats for raising millions from Florida donors but not spending that money in the Sunshine state, emphasizing 'it is impossible to build or 'rebuild' an organization without resources.'
But the departure by Diaz comes after plenty of complaints by Florida Democrats over his steering of the state party, and as Republicans overtook Democrats in party registration early in the 2022 election cycle.
The move by Diaz now leaves the state party rudderless as it desperately tries to rebuild.
Former state Sen. Annette Taddeo, who briefly ran for governor before unsuccessfully challenging GOP Rep. Maria Elvira Salazar in midterms, is a potential contender for the state party chair position. 
'I am humbled by the overwhelming number of calls I've received in recent days, and as I always do, I will consult with leaders across the state, especially our grassroots, as I consider any future opportunities,' she wrote on Twitter Monday night.
And Jeremy Matlow, a Tallahassee city commissioner who won re-election in November, tweeted late on Monday that 'I humbly submit my name for consideration as Florida Democratic Party chair.'
This post appeared first on FOX NEWS