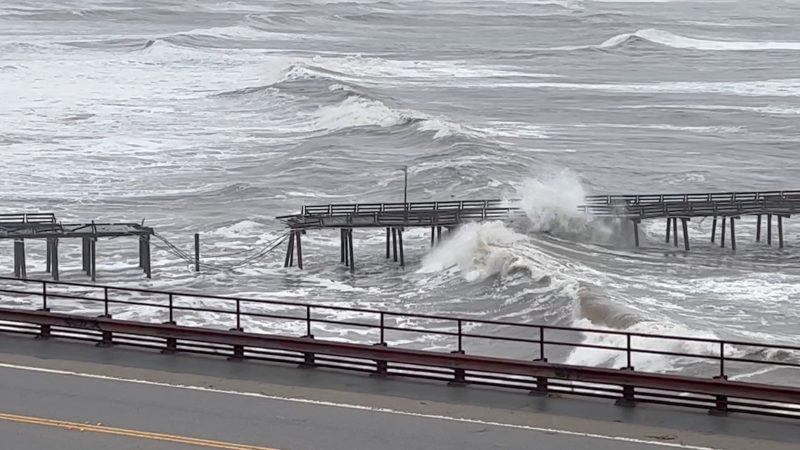 California storm knocks out power for 560,000 as NWS warns of impending floods
Severe storms in California knocked out power to hundreds of thousands of homes Sunday morning as the state continues to reel under severe weather.
Power outage trackers reported that 560,000 homes in the state lacked electricity Sunday. California has faced days of severe weather events, and the National Weather Service has warned that the recent downpours are likely to overflow rivers in central California and cause widespread flooding, Reuters reported.
Six people have reportedly been killed due to severe weather events in the state since New Year's Eve weekend.
Forecasters say California is in for at least one more storm on Monday as cool, dense air reportedly flows in from the Pacific.
California Gov. Gavin Newsome declared a state of emergency over the storms last week. Experts have also warned that years of drought in California have given the soil a high risk of mudslides in the event of torrential rain.
'California is mobilizing to keep people safe from the impacts of the incoming storm,' Newsom said at the time. 'This state of emergency will allow the state to respond quickly as the storm develops and support local officials in their ongoing response.'
Newsom's office also warned Californians to prepare for power outages amid the storms.
'We anticipate that this may be one of the most challenging and impactful series of storms to touch down in California in the last five years,' said Nancy Ward, the director of the governor's office of emergency services.
Power outages in the state hit 200,000 on Wednesday, and have steadily risen following the storm that struck throughout Friday and Saturday.
This post appeared first on FOX NEWS