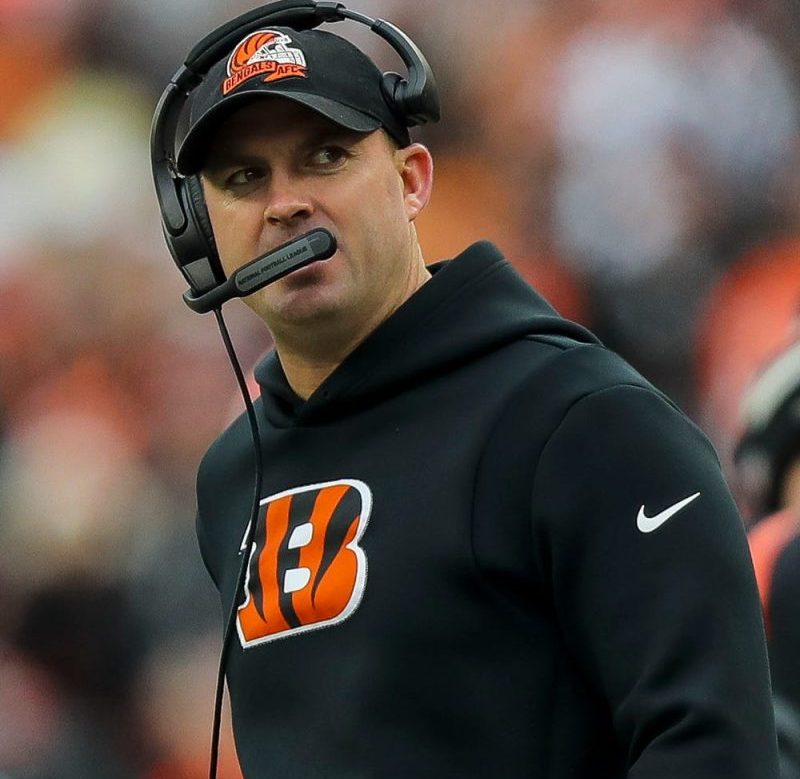 Bengals coach doesn't hold back on NFL coin-flip decision
The NFL on Friday gathered owners to vote on revised playoff proposals. The proposal is to have homefield advantage in the wild card decided by a coin flip if the Cincinnati Bengals lose to the Baltimore Ravens on Sunday. Also included in the proposal is to have the AFC Championship game played at a neutral site if it's contested between any combination of the Bengals, Buffalo Bills and Kansas City Chiefs.
The proposal passed, according to NFL Network, but was not unanimous. No vote breakdown was given.
NFL officials announced the proposal in conjunction with thecancellation of the Bengals-Bills game on Monday, which was initially postponed after Bills safety Damar Hamlin suffered cardiac arrest and was rushed to the University of Cincinnati Medical Center. Hamlin has since made progress in his recovery andwas able to speak to his teammates earlier Friday.
Follow every game: Latest NFL Scores and Schedules
Bengals head coach Zac Taylor pointed out the NFL's lack of following its own rules Friday during his news conference.
'What's in front of us is to win this weekend,' Taylor said. 'And reclaim an opportunity to have a homefield wild card game. That's the task in front of the team. As far as I'm concerned, we just want the rules to be followed. When a game is canceled, you just turn to winning percentage to clarify everything so we don't have to make up rules.
'There's several instances this season when a club is fined or people in our building are fined and we're being told, 'Follow the rules. It's black and white. It's in the rulebook.' So now when we point out the rules and you're told, we're going to change that, I don't want to hear about fair and equitable when that's the case. So, what this team will do is all we can control is going to play in the game this weekend and do our best to win and that's what this team will channel that energy into that.'
The Bengals and Ravens will play Sunday at 1 p.m. ET.
This post appeared first on USA TODAY