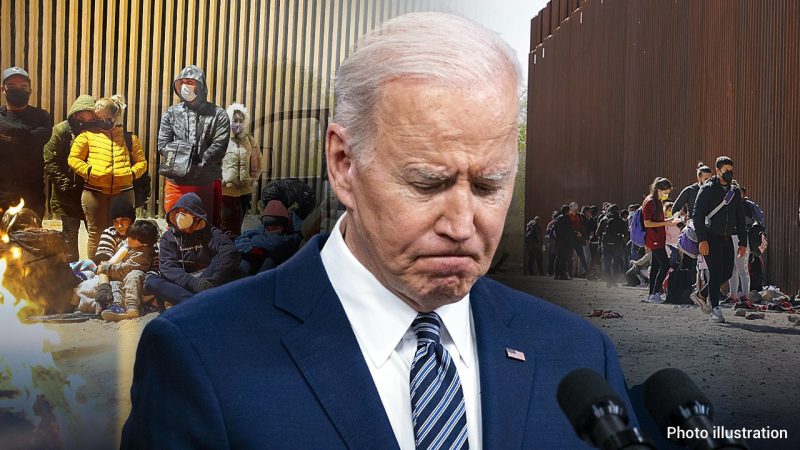 Texas ranchers blast Biden's obligatory border visit: 'A little too late'
President Biden is scheduled to visit to the U.S. southern border, Sunday, for the first time since he took office. Texas ranchers Laura Allen and Whit Jones hammered the Biden administration on 'Fox & Friends Weekend' for a perceived lack of concern over the ongoing crisis. They insisted that Americans living along the border have 'been screaming' for help for a long time. 
'It just drives me crazy that the President can sit there and… talk about divisiveness in the government and kind of point a finger at Republicans as if they have not been doing anything to try to work on this issue,' Jones, a rancher in Hebbronville, Texas said, Saturday.
'Our Republican governor here in Texas has been killing himself to try to deal with the situation. And we've been doing it on our own, basically, down here in Texas. And especially down here in these border counties. We need the government to step in and get to work on this issue.'
Val Verde County rancher Laura Allen argues that the U.S.'s border policy has led to this crisis, and not only in its chaotic form, but also that the migrants are ignoring any policies that are in place.
'I'm going to be more harsh than anyone else. What about when we have thousands of Haitians under our bridge? And what about when Eagle Pass is then run over by hundreds, if not thousands? You know, it is a little too late. And they don't care about our Title 42. They don't care about our laws. They're coming. They're coming anyway. And they just simply don't care. And if Biden thinks that that's not a crisis, then he should have been here a long time ago,' Allen argued.
Although the Biden administration is finally fulfilling a promised border visit, some are saying that it is strictly out of political obligation.
The President is scheduled to head to the North American Leaders' Summit in Mexico City next week, just a plane ride away from U.S. border city, El Paso, Texas. Jones argued that visiting the southern border is the 'only way' that Biden can get to Mexico without receiving heavy political backlash. 
'I think it's the only way he can get into Mexico. I think he'd be crucified if he flew into Mexico and didn't stop at the border. So I think he's between a rock and a hard spot. He needs to go to Mexico to have this meeting and fight for his climate backyard….So I'm glad to see him be put in a position where he has to come,' the rancher explained to substitute host Emily Compogno. 
'It's unfortunate it has to be this way. But, I guess in order for him to get to Mexico, he's got to stop here,' Jones concluded.
This post appeared first on FOX NEWS