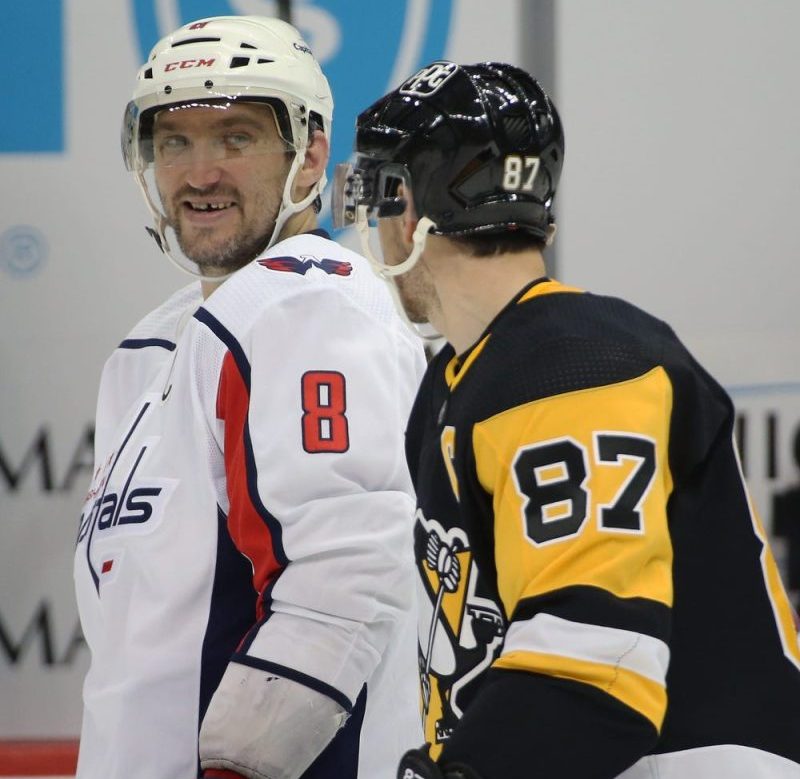 Initial NHL All-Star rosters named: Any snubs?
The NHL announced the first 32 players for the Feb. 3-4 All-Star weekend and a new format for picking the remaining participants.
Thursday night's announcement of each team's representative includes many big names and some newcomers.
Fans, who previously voted only for the team captains and one last person in per division roster, will have say in the rest of the team. 
The remaining two skaters and one goalie per division will be selected by an online fan vote from 9 p.m. ET Thursday through Jan. 17 at midnight ET. That includes a Twitter component for the first time, beginning Jan. 12, at 12:01 a.m. ET and ending Jan. 14, at 11:59 p.m. ET.  Each fan tweet must include the complete hashtag '#NHLAllStarVote' followed by a player's full name or a player's Twitter handle in order to count.
Follow every game: Latest NHL Scores and Schedules
What to know about the All-Star Game:
When and where will the NHL All-Star Game be played?
The NHL All-Star Game is at 3 p.m. ET on Feb. 4 at FLA LIVE Arena in Sunrise, home of the Florida Panthers. The skills competition will be Feb. 3 at 7 p.m. ET.  ESPN will broadcast the skills competition and ABC the main game.
Who was named to the NHL All-Star Game from the Metropolitan Division?
(All-Star appearance in parentheses): F Sidney Crosby, Pittsburgh (5th), F Johnny Gaudreau, Columbus (7th), F Kevin Hayes, Philadelphia (1st), F Jack Hughes, New Jersey (2nd), F Brock Nelson, New York Islanders (1st), F Alex Ovechkin, Washington (8th), F Andrei Svechnikov, Carolina (1st), G Igor Shesterkin, N.Y. Rangers (1st)
Any snubs? Not really. Ovechkin, now the NHL's No. 2 scorer, and Crosby are natural draws, and Svechnikov will be fun to watch in the skills competition. Islanders goaltender Ilya Sorokin is having a slightly better season, but Shesterkin is the reigning Vezina Trophy winner. Adam Fox could have been the Rangers' representative on an All-Star roster that's lacking defensemen.
Who was named to the NHL All-Star Game from the Atlantic Division?
F Nikita Kucherov, Tampa Bay (4th), F Dylan Larkin, Detroit (3rd), F Mitch Marner, Toronto (2nd), F Nick Suzuki, Montreal (2nd), F Tage Thompson, Buffalo (1st), F Brady Tkachuk, Ottawa (3rd), F Matthew Tkachuk, Florida (2nd), G Linus Ullmark, Boston (1st).
Any snubs? Only in the sense that the red-hot Bruins could send nearly their entire team to the game. Tampa Bay's Kucherov is among the league leaders in assists, but Brayden Point has a team-best 22 goals. It's nice for the Tkachuk family to have both Matthew and Brady in the game and on the same team this time. Again, where are the defensemen?
Who was named to the NHL All-Star Game from the Central Division?
F Kirill Kaprizov, Minnesota (2nd), F Clayton Keller, Arizona (3rd), F Jason Robertson, Dallas (1st), F Vladimir Tarasenko, St. Louis (4th), D Seth Jones, Chicago (4th), D Cale Makar, Colorado (2nd), D Josh Morrissey, Winnipeg (1st), G Juuse Saros, Nashville (2nd).
Any snubs? Winnipeg's Connor Hellebuyck is the division's best goaltender, but I wouldn't want to exclude Morrissey. Nashville's Saros did make 64 saves in Thursday's win vs. Carolina. Jordan Kyrou or Robert Thomas are the future of the Blues, while Tarasenko is a pending unrestricted free agent. Makar is a sound choice for the Avalanche, considering he won the Norris and Conn Smythe trophies last season, but Mikko Rantanen has 26 goals and no one else on the banged-up team is in double di
Who was named to the NHL All-Star Game from the Pacific Division?
F Matty Beniers, Seattle (1st), F Kevin Fiala, Los Angeles (1st), F Nazem Kadri, Calgary (2nd), F Connor McDavid, Edmonton (6th), F Elias Pettersson, Vancouver (3rd), F Troy Terry, Anaheim (2nd), D Erik Karlsson, San Jose (7th), G Logan Thompson, VGK (1st)
Any snubs? Trevor Zegras was a joy to watch in the skills competition, but Terry is the Ducks' leading scorer. Maybe Tyler Toffoli for the Flames, but Kadri is also a good choice after his 2022 Stanley Cup win with Colorado.
This post appeared first on USA TODAY