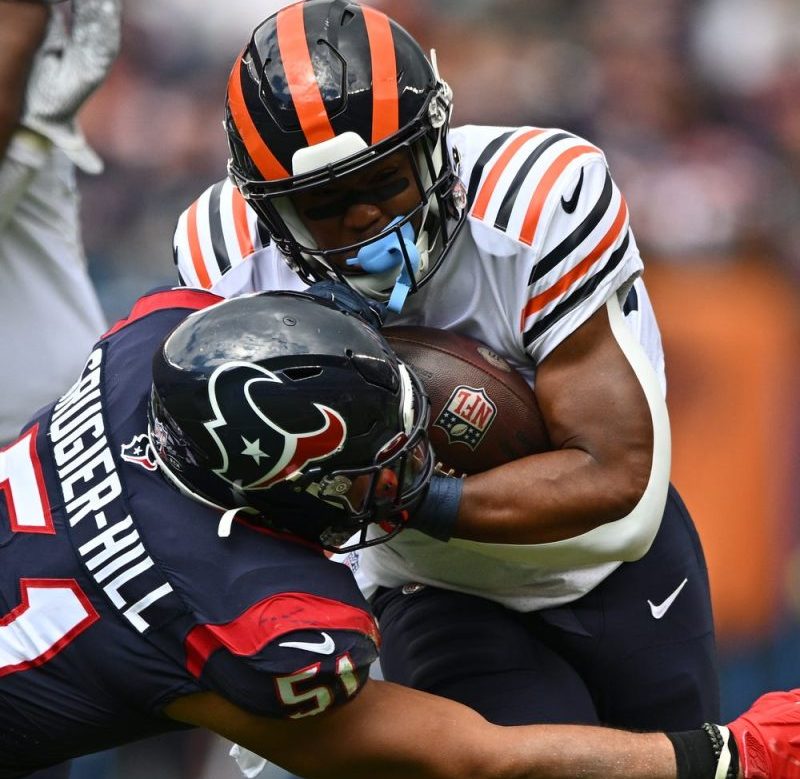 How Bears, Texans can secure No. 1 pick in 2023 NFL draft
Heading into the final week of the regular season, the race for the No. 1 overall pick in the 2023 NFL draft comes down to two teams.
The Houston Texans currently have the inside track, thanks to a league-worst 2-13-1 record. But the Chicago Bears (3-13) are right on their heels, and could overtake them depending on how Week 18 shakes out.
If the Texans defeat the Indianapolis Colts in this week's regular-season finale, and the Bears lose to the Minnesota Vikings, Chicago would jump Houston in the draft order and secure this year's top selection.
With star quarterback Justin Fields already ruled out for Sunday's game, it feels like a foregone conclusion that the Vikings will take care of business against the Bears.
Despite their lowly record, the Texans have played some impressively competitive games this year, so it wouldn't be surprising to see them defeat a 4-11-1 Colts team.
Follow every game: Latest NFL Scores and Schedules
If the Bears do manage to land the No. 1 pick, don't be surprised if they hold a bidding war between quarterback-needy teams who will want to jump ahead of the Texans at No. 2 overall to grab their choice of franchise passer prospects at the top of this year's class.
This post appeared first on USA TODAY