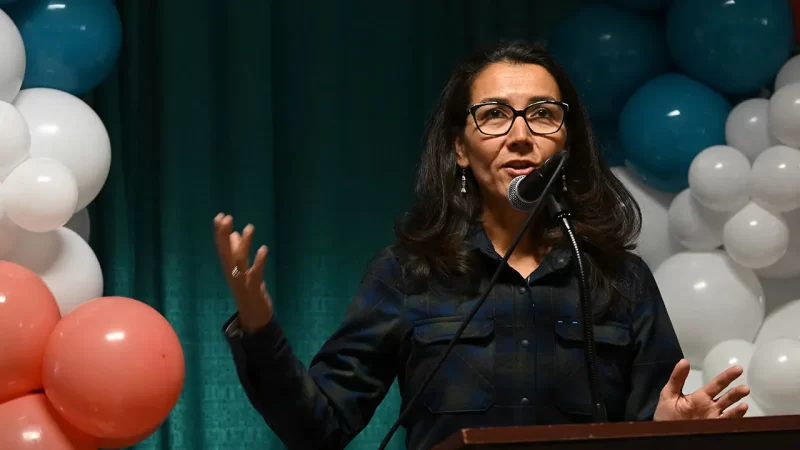 Democrat Mary Peltola doubts results of GOP's House speaker battle: 'I'm never getting sworn in am I?'
After three days and 11 votes, the House of Representatives has still not elected a new speaker for the 118th Congress. This delay has caused some Democrats to doubt whether Republicans who are in disagreement will come to terms anytime soon.
'I'm never getting sworn in am I?' Rep-elect Mary Peltola, D-Alaska, tweeted Thursday afternoon, as members were anticipating another round of votes. Peltola won office in Nov. when she defeated former Republican vice presidential nominee Sarah Palin.
The House of Representatives held three votes on Tuesday, three votes on Wednesday and five votes on Thursday, but each failed to have a candidate reach the 218-vote threshold to lead the chamber.
A vote to select a speaker must be the first action taken in a new Congress, even before new members are officially sworn in to office.
McCarthy has been the recipient of the majority of the Republican votes, in a chamber where they hold the majority, but has failed to convince some defectors to support his speakership.
His 20 opponents have voted for Rep-elects Jim Jordan, R-Ohio, Byron Donalds, R-Fla., Kevin Hern, R-Okla., and others. Some have also publicly said they do not trust his leadership or believe he strongly reflects Republican ideologies.
There are members of both camps, however, who are optimistic negotiations will result in an agreement.
A deal is on the table that is expected to see 10 to 12 Republican holdouts throw their support behind McCarthy for speaker, a source confirmed to Fox News Digital.
Rep-elect Matt Gaetz, R-Fla., who has helped lead the House Freedom Caucus to oppose McCarthy, appears to remain one of the holdouts as he definitively said Thursday he would not support McCarthy for speaker.
When confronted in the halls of Congress, Gaetz said he would not agree to a decision that 'results in Kevin McCarthy becoming speaker.'
Rep-elect Scott Perry, R-Penn., who has also voted against McCarthy, denied such a deal was in place.
'A deal is NOT done,' he tweeted Thursday. 'I will not yield to the status quo,' he added.
Several Democrats and members of the media have said the delay and current Republican in-fighting highlight why they should not be leading the chamber.
Gaetz and others, instead, have suggested the delay is utilizing normal rules and processes to carefully select who will lead the legislative body to better help Americans.
The House will reconvene Friday as additional votes are expected.
Fox News' Kelly Phares contributed to this report.
This post appeared first on FOX NEWS