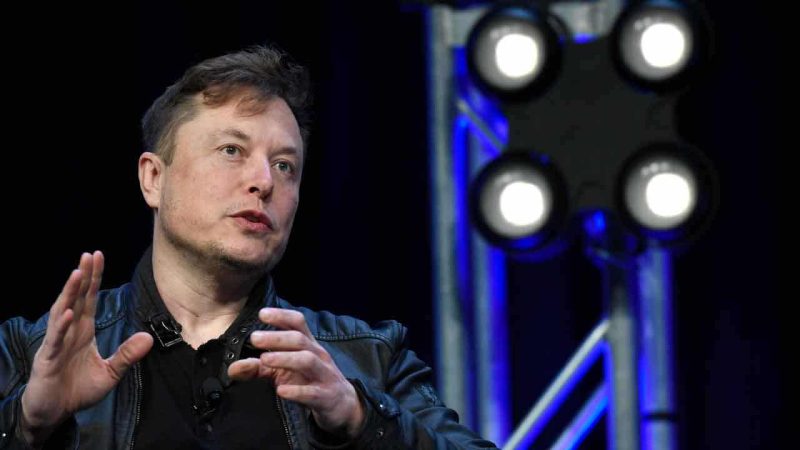 Elon Musk tweets support for Kevin McCarthy, as speaker vote heads into third day
Twitter owner and CEO Elon Musk is backing House Republican leader Kevin McCarthy in his bid to become Speaker of the House, tweeting his support as McCarthy enters his third day of trying to garner enough votes to get the job.
Since Tuesday, the House has been holding votes to elect a new speaker, but after six ballots there remains no end in sight.
'Kevin McCarthy should be Speaker,' Musk tweeted early Thursday morning.
Despite Republicans holding a majority in the House, McCarthy has struggled due to a group of less than two dozen GOP representatives-elect who claim he does not adequately represent their conservative positions. McCarthy needs 218 members to vote for him, but with 20 voting against him and one voting present, he was stuck at 201 on Wednesday. On Tuesday, he had 203.
The group of Republicans who have broken off includes House Freedom Caucus members Matt Gaetz, R-Fla., Lauren Boebert,  R-Colo., and Byron Donalds,  R-Fla. Donalds backed McCarthy on Tuesday, but on Wednesday he flipped as he was the one nominated by his colleagues to oppose McCarthy.
'The reality is Rep. Kevin McCarthy doesn't have the votes. I committed my support to him publicly and for two votes on the House Floor. 218 is the number, and currently, no one is there,' Donalds tweeted Tuesday. 'Our conference needs to recess and huddle and find someone or work out the next steps but these continuous votes aren't working for anyone.'
One notable Republican who is backing McCarthy is former President Trump. After Tuesday's failed votes, Trump posted a message on his Truth Social online platform calling for the GOP to unite behind McCarthy.
'Some really good conversations took place last night, and it's now time for all of our GREAT Republican House Members to VOTE FOR KEVIN,' Trump wrote.
Gaetz, a known supporter of Trump, was not swayed.
'Sad!' Gaetz said in a Wednesday statement. 'This changes neither my view of McCarthy, nor Trump, nor my vote.'
The House will reconvene at noon on Thursday to hold a seventh round of voting, and possibly more if necessary.
A GOP aide confirmed to Fox News that McCarthy is considering giving more power to HFC members as he tries to gain the 218 votes needed to be elected to the position. 
The ideas being discussed include adding more HFC members to top committees, more representation on the steering committee, and commitments for votes on major bill items the HFC wants votes on.
Fox News' Houston Keene and Elizabeth Pritchett contributed to this report.
This post appeared first on FOX NEWS