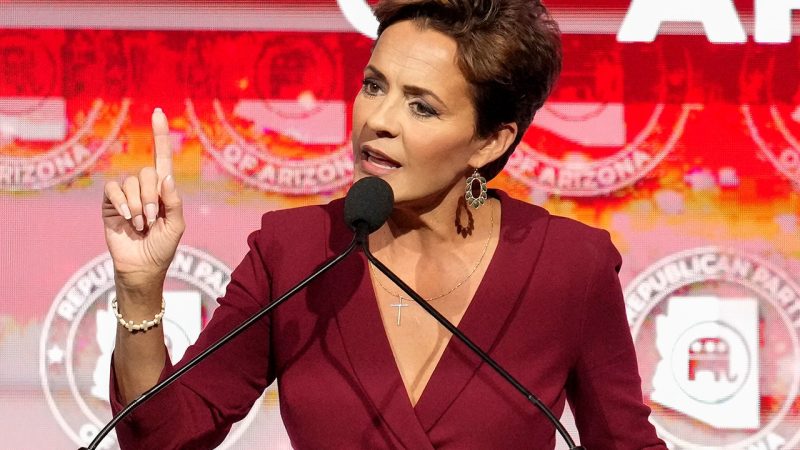 Arizona judge's decision on election misconduct challenged by Kari Lake
Former Arizona gubernatorial candidate Kari Lake filed two appeals on Wednesday, related to an election lawsuit she commenced last month, according to reports.
Lake lost her bid for Arizona governor by half a percentage point to Katie Hobs. After the results of the election were tallied, Lake challenged the result and claimed there were problems with ballot printers at some polling places on Election Day, which were the result of intentional misconduct.
Maricopa County Superior Court Judge Peter Thompson ruled against Lake's challenge after finding the court was not presented with clear and convincing evidence in the widespread misconduct, she alleged influenced the election results.
Fox station KSAZ in Phoenix, Arizona reported that Lake, on Wednesday, filed an appeal with the Appeals Court on Judge Thompson's ruling.
She also filed a motion to have the appeal sent to the Arizona Supreme Court, asking to basically skip a step with the Appeals Court.
Arizona's Supreme Court denied the request to transfer the appeal, according to KSAZ.
In its decision, the Supreme Court said, 'no good cause appears to transfer the matter to this court.'
Election law attorney Tom Ryan told KSAZ he believes the court will toss the lawsuit.
'Election contests are supposed to be done and completed within 10 days of the canvass,' said Ryan. 'They were given all the opportunity to have a trial. Judge [Peter] Thompson allowed in a lot of evidence most judges would not allow in, but he wanted to do it so he could show he gave due consideration and weighed the evidence.'
Lake's gubernatorial opponent Hobbs was sworn into office on Jan. 2, just two days after the appeals were filed.
This post appeared first on FOX NEWS