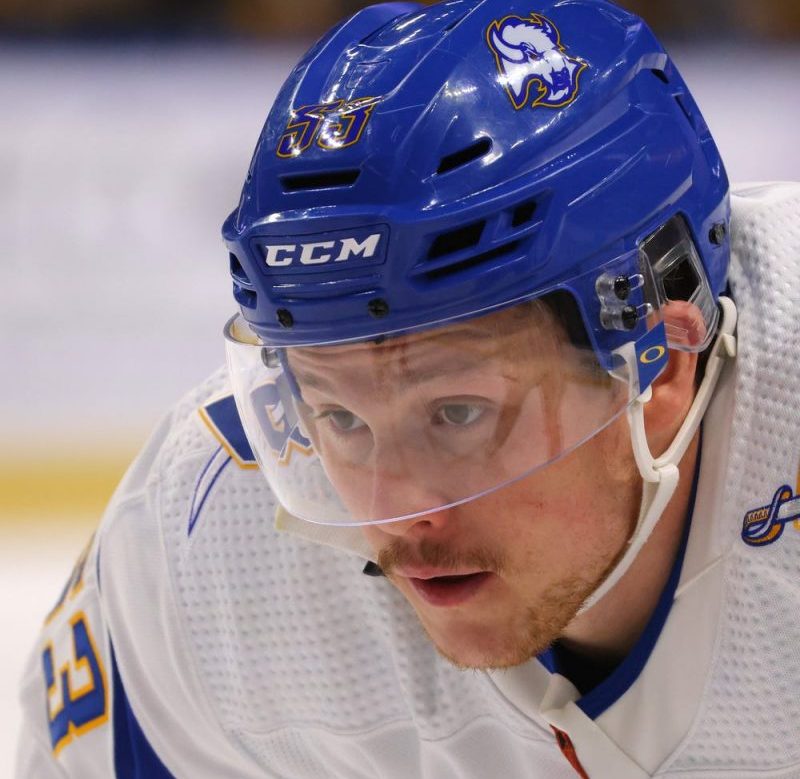 Sabres No. 2 scorer suspended for cross-check to opponent's face
Buffalo Sabres forward Jeff Skinner reacted strongly to a slash Friday night, and now he will be sitting out for three games.
The NHL's Department of Player Safety announced Saturday that Skinner was being suspended for his cross-check to the face of Pittsburgh Penguins forward Jake Guentzel.
The incident occurred with 22 seconds left in regulation when a scrum ensued after Buffalo goalie Craig Anderson covered the puck to stop play and Guentzel made light contact with him.
Skinner confronted Guentzel, who slashed the Sabres player. Skinner reacted with his own slash, a cross-check to the shoulder and then one to the face that bloodied the Penguins forward.
Follow every game: Latest NHL Scores and Schedules
'This is not a case of a stick riding up unintentionally as players battle for position in front of the net or come together naturally during the course of play,' the NHL said in its suspension video. 'Skinner initiates an altercation here that ends with him aggressively and purposefully striking an opponent in the face with his stick with sufficient force to merit supplemental discipline.'
Skinner, then with the Carolina Hurricanes, had received a two-game suspension in 2012 for kicking an opponent. He will forfeit $145,945.95 for Friday's infraction.
Both players received slashing minors and Skinner got a match penalty. The Penguins' Jeff Carter scored a power play goal in overtime while the penalty was being served.
Skinner and Guentzel had scored their 13th goals of the season during the game.
The Department of Player Safety is having a busy Saturday because Seattle Kraken defenseman Jamie Oleksiak also faces a hearing for an illegal check to the head of the Washington Capitals' Alexander Alexeyev.
This post appeared first on USA TODAY