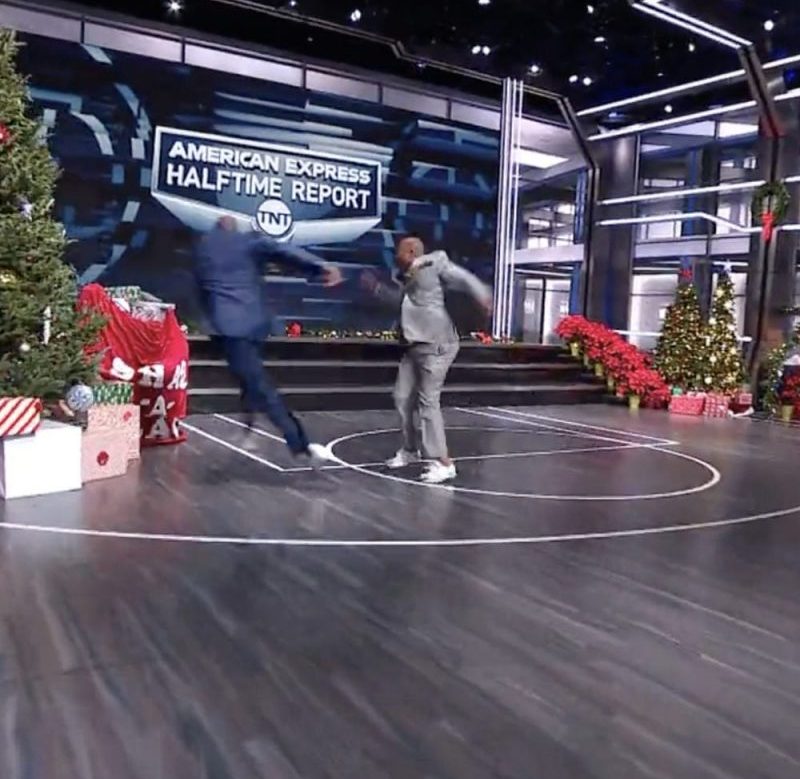 TNT's Kenny Smith knocks Shaq into Christmas tree
It takes a lot to push around Shaquille O'Neal and his seven-foot frame, but Kenny Smith did just that and then some on the TNT set. 
On Tuesday during the broadcast, Smith and Shaq were in the middle of a segment when suddenly, the pair got up from the desk and ran towards the back of the set. Hilariously, Smith then checked Shaq into the giant Christmas tree at the side of the set as they were running, with the former Los Angeles Laker falling right through with only his feet sticking out.
The other two TNT cohosts, Charles Barkley and Ernie Johnson, had to then come fish Shaq out of the Christmas tree as the segment truly went off the rails in this hilarious moment.
That takes some incredible skill there from Smith to toss Shaq right into the tree like that. Even better, this isn't the first time Smith got to Shaq, as years ago, the same thing happened between the two! Except back in 2014, the Christmas tree was much smaller and didn't do nearly enough of a good job of breaking Shaq's fall like this time around.
One day, Shaq will get revenge on Smith for this double Christmas tree tumble and it will be sweet. 
O'Neal later voluntarily jumped into the tree. 
This post appeared first on USA TODAY