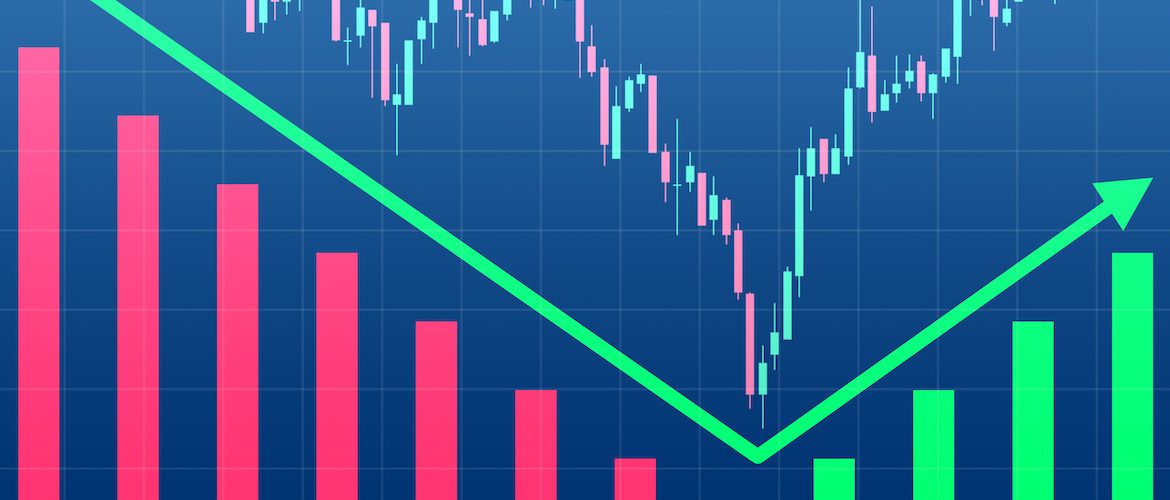 Stock Market Indexes and Fibonacci Retracements: Will the Nasdaq Push Through Key Level?
Smaller rate hikes were music to investors' ears. After two down days and what looked like it could have stretched to three days, the markets pulled a quick reversal and came roaring back after Fed Chairman Powell's speech at the Brookings Institution.
If you were following the markets on Wednesday, you'd know that during the first half of the trading day, the S&P 500 Index ($SPX), Dow Jones Industrial Average ($INDU), and the Nasdaq Composite ($COMPQ) were trading lower. But after Chairman Powell mentioned that the pace of interest rate increases could moderate starting in December, investors felt more at ease.
Investors took the "Don't Fight the Fed" adage seriously. The stock markets spiked on the news. Yesterday, the three broader indexes closed at their highs—$SPX at 4080.11, $INDU at 34,589.77, and $COMPQ at 11,468. Treasury yields, the U.S. dollar, and the Cboe Volatility Index ($VIX) moved lower (more on the $VIX later). The fall in the U.S. dollar gave a boost to precious metals, with gold and silver moving to the upside.
Fibonacci Levels and Moving Averages
If you remember, last week we mentioned that the 200-day simple moving average (SMA) would act as a strong resistance level for the $SPX. Now that the index has crossed above that level, we'll have to see if there's enough of a follow-through to take it up to the 4200 level—a key Fibonacci retracement level—or if this is a reactionary move.
The core personal consumption expenditure (PCE) index, an inflation gauge the Fed favors, came in softer than expected. This could help extend yesterday's stock market rally. If the rally continues, one thing to watch for is the slope of the 200-day SMA. It's still sloping downward and if starts flattening out, that could be a positive indication of a rally.
On Wednesday, all 11 S&P sectors were in positive territory with Technology leading followed by Communication Services and Consumer Discretionary. This can be seen in the performance of $COMPQ, which got some much-needed attention. Since mid-October, out of the three U.S. broader indexes, the $COMPQ was the laggard with Technology and Communication Services often being the lowest-performing sectors. But on Wednesday, after Powell's comments, $COMPQ popped.
Looking at the weekly chart of $COMPQ, using March 2020 low and November 2021 high to draw the Fibonacci levels, you can see the index is trying to push through the 50% Fibonacci retracement level (see chart 1).
CHART 1: NASDAQ FACING RESISTANCE FROM FIBONACCI RETRACEMENT LEVEL. $COMPQ is trying to catch up with the $SPX and $INDU as it tries to battle through the 50% Fib retracement level. Chart source: StockChartsACP from StockCharts.com. For illustrative purposes only.
If you switch over to the daily chart you'll see that $COMPQ has broken above its 50% retracement level but is battling with resistance from its 100-day SMA (see chart 2).
CHART 2: NASDAQ COMPOSITE ($COMPQ) FIGHTING RESISTANCE. After breaking out from its 50% Fibonacci retracement level, $COMPQ is now trying hard to get past its 100-day SMA, which sits a hair above the Fib level. Chart source: StockChartsACP from StockCharts.com. For illustrative purposes only. Another interesting point to note is that the 100-day SMA aligns with the November 15, 2022 high. So, busting through the 100-day SMA could take some effort. If it does, we could see investors gravitate towards a risk-on investing strategy, a sign that investors are becoming more complacent.
Speaking of complacency, another indicator to keep on your radar is the $VIX. On Wednesday it fell sharply to the 20 levels. The $VIX is a fear gauge that's closely watched by traders. Post-pandemic, $VIX has ranged between 20 and 35, which is higher than what was considered its norm (between 12 and 20). So, if $VIX starts to move lower than 20 and goes back to its pre-pandemic regime, it would further confirm that investors are less worried about the market.
We're not necessarily out of the woods yet but keep an eye on key resistance levels. If $COMPQ breaks through its 100-day SMA and the other broader equity indexes also break through their resistance levels, it could be a positive sign. Remember, we are in the last trading month of the year, which typically, is a strong month that culminates with the Santa Claus rally. According to the Stock Trader's Almanac, the Santa Claus rally tends to come to Wall Street nearly every year. Let's hope we get one this year.
Jayanthi Gopalakrishnan
Director, Site Content
StockCharts.com
Disclaimer: This blog is for educational purposes only and should not be construed as financial advice. The ideas and strategies should never be used without first assessing your own personal and financial situation, or without consulting a financial professional.