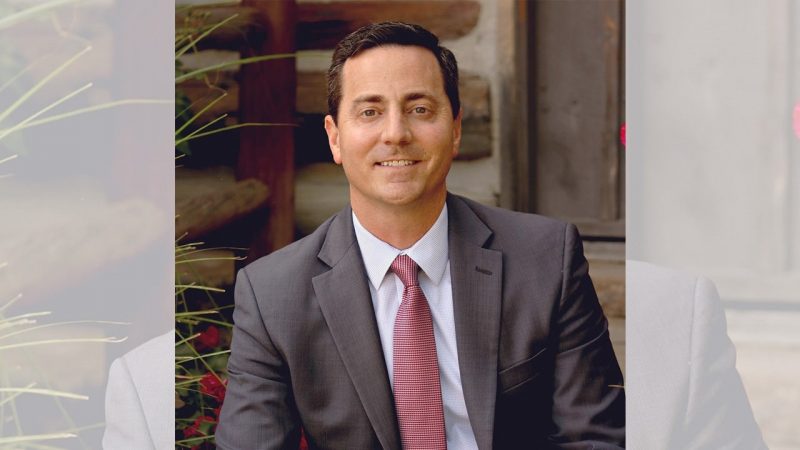 Romney Senate challenger Trent Staggs receives endorsement from Utah's largest police union
FIRST ON FOX: Utah's largest police union has tossed its support behind one Republican candidate seeking to replace GOP Sen. Mitt Romney in the 2024 Senate election.
'The Utah Fraternal Order of Police unanimously endorses Trent Staggs for United States Senate,' a press provided to Fox News Digital stated. 'Mayor Staggs has been a longtime supporter of law enforcement and specifically the FOP. He continually shows through words and actions what it means to support law enforcement and he received the unanimous endorsement of our executive board and trustees.'
'He understands the need to protect our safety as well as our working conditions, and we wholeheartedly endorse his candidacy,' the union added.
The union's endorsement of Staggs, who has served as the mayor of Riverton since 2018, marks the group's first Senate primary endorsement. In prior elections, the Utah FOP backed now-Rep. Burgess Owens, R-Utah, as well as former Rep. Jason Chaffetz, R-Utah.
Brent Jex, president of the Utah Fraternal Order of Police, told Fox News Digital that Staggs 'has stood up for the blue even during recent times when it was politically expedient to keep law enforcement at arms length.'
'He's had our back, and now we have his,' Jex added.
Responding to the endorsement, Staggs told Fox News Digital that he is 'honored' to have the union's support and vowed to continue his support for them.
'In light of the attacks on law enforcement in recent years, the very first endorsement I sought out was the Fraternal Order of Police,' Staggs said. 'I wanted our local officers to know they'd always have my support, and I'm honored to have theirs. They deserve a senator who is willing to stand beside them rather than march against them.'
Staggs — who gained notoriety in 2020 for his opposition to mask mandates amid the coronavirus pandemic — announced last month that he was running for the Senate seat currently held by Romney, who has yet to declare whether he will seek re-election.
In a possible first step toward running for re-election, Romney filed FEC paperwork in April. But his chief of staff told local media that he has not made a final decision.
'I love my children, and I'm worried about the country they will inherit if I sit on the sidelines,' Staggs told Fox News Digital in May. 'For too long, we've allowed government bureaucrats to spend away the next generation's future, and we need more voices willing to push back.'
When asked why he believes Romney may not be an effective leader for the state, Staggs said: 'Unfortunately, Mitt Romney has let personal beefs get in the way of good governance. From not standing with Mike Lee against raising the debt ceiling to voting for the $1.7 trillion omnibus, he has helped drive us deeper in debt.'
'He votes to impeach President Trump but then has the nerve to confirm a radical justice like Ketanji Brown Jackson and incompetent cabinet members like open border [DHS Sec. Alejandro] Mayorkas,' he added.
In announcing his candidacy in the race, Staggs became the first person to publicly pose a challenge to Romney, who has angered many voters within his own party for his reasoning and support for certain policies and bills.
'Mitt Romney fits in the Senate much better than I do. We've elected far too many people who 'fit in' in Washington. I'm not going to Washington to make friends, I'm going to make change,' Staggs declared.
Romney has gone on the record saying that if he were to run, he has no doubt he would be successfully re-elected. He defeated Democrat Jenny Wilson with more than 62% of the vote in 2018.
'I'm convinced that if I run, I win. But that's a decision I'll make,' Romney said of a potential re-election bid.
Romney was the GOP nominee in the 2012 presidential election but was defeated by former President Obama.
Romney's office did not immediately respond to Fox News Digital's request for comment.
This post appeared first on FOX NEWS