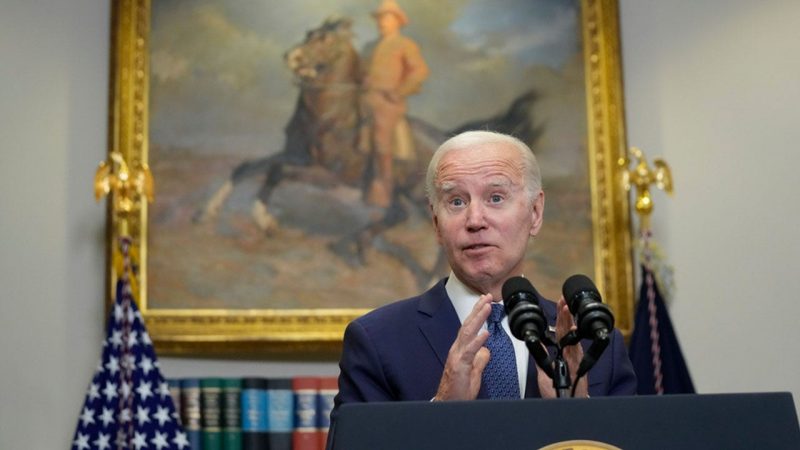 Biden addresses nation after Congress passes bipartisan debt ceiling bill, averting default
President Biden addressed the nation Friday evening, just one day after Congress passed a bill to raise the government's borrowing limit in bipartisan fashion after weeks of tense negotiations between himself and Republican House leaders.
'My fellow Americans, when I ran for president, I was told the days of bipartisanship were over and that Democrats and Republicans could no longer work together. But I refused to believe that, because America can never give in that way of thinking,' Biden said. 
'That's why I'm speaking to you tonight, to report on the crisis averted and what we're doing to protect America's future. Passing this budget agreement was critical. The stakes could not have been higher,' he said.
'If we had failed to reach an agreement on the budget, there were extreme voices threatening to take America, for the first time in our two hundred forty-seven year history, into default on our national debt. Nothing, nothing would have been more irresponsible,' he added. 
Biden went on to detail what effects a default in the debt the nation could have incurred, and described the bill's passage as very good news for American people. 'No one got everything they wanted, but the American people got what they need,' he said.
The bipartisan deal will suspend the debt limit with no cap until Jan. 1, 2025, slashes non-defense spending to near fiscal year 2022 levels, pulls back on new funding set to go towards the IRS in addition to clawing back some unspent COVID-19 pandemic-era funds. The bill also caps spending increases at 1% for the following year.
With the bill's passage and Biden's expected signature, Washington will avoid a default on government debt, which the Treasury Department was predicting could happen on June 5.
Fox News' Elizabeth Elkind and the Associated Press contributed to this report.
This post appeared first on FOX NEWS