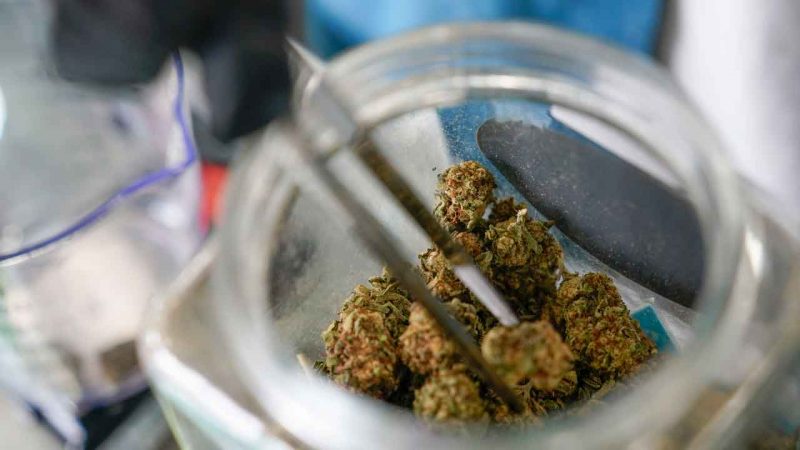 Minnesota Gov Walz expected to sign bill legalizing recreational marijuana
Minnesota Gov. Tim Walz, a Democrat, is expected to sign legislation on Tuesday that would legalize recreational marijuana in the state.
The bill is headed to the governor's desk after passing through the state legislature on May 20. His signature would make Minnesota the 23rd state, plus Washington, D.C., to legalize recreational marijuana.
Starting Aug. 1, the bill would allow those 21 years of age and older to carry up to two ounces of marijuana in public and possess up to two pounds at home.
These adults could also grow home plants, but possessing more than those limits or selling the product without a state license could result in criminal penalties and civil fines.
The bill still does not allow public consumption, so violators could be hit with a misdemeanor. Adults may only consume the product in a personal residence, on private property where the owner has granted permission or in a place licensed for on-site consumption.
The measure would also automatically expunge low-level cannabis convictions and set up a board to consider expungement or re-sentencing of felony crimes. 
People previously convicted of marijuana-related crimes would be given priority when it comes to obtaining a license to sell marijuana, though lawmakers say it will likely take more than a year to issue licenses to retailers for selling marijuana as a new state agency works to set up the legal market.
Former Minnesota Gov. Jesse Ventura will join Walz for Tuesday's signing, according to FOX 9. Ventura, a vocal advocate of marijuana legalization, advocated for the bill during the legislative session. 
Last year, Ventura said Walz had promised to invite him to the signing after a marijuana legalization bill was passed through the legislature.
This post appeared first on FOX NEWS
–>