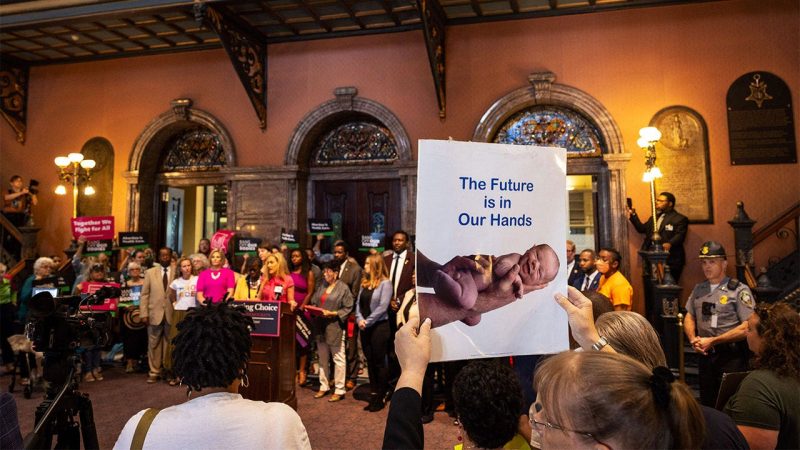 South Carolina passes 'heartbeat' abortion bill that limits access to 6 weeks
The South Carolina legislature passed a six-week 'heartbeat' abortion restriction Tuesday that is set to be signed into law by the governor. 
The 'Fetal Heartbeat and Protection from Abortion Act' passed in the state Senate on Tuesday after the House passed the bill a week prior. The bill allows abortions up until a fetal heartbeat is detectable, which is at roughly six weeks. Gov. Henry McMaster, R-S.C., vowed to sign the bill.
'The General Assembly has handled this issue in a thoughtful, transparent and collaborative manner,' McMaster tweeted after the bill passed. 'Tonight, our state is one step closer to protecting more innocent lives. I look forward to signing this bill into law as soon as possible.'
Physicians who violate the soon law will have their medical license revoked by the State Board of Medical Examiners and could face jail time.
The bill includes exceptions for the life of the mother and fetal anomalies. In instances of rape an incest, access to abortion would be until up to 12 weeks.
The bill also states that biological fathers will be required by the law to pay child support at the conception of their child.
McMaster called an executive order for a special legislative session to pass new abortion framework. This came after Republicans failed to pass a near-complete abortion ban in April, then agreed on a six-week restriction.
Democrats in the state last week protested the bill the House with a 12-hour delay to proceedings. 
North Carolina passed a bill into law last week that allows abortion access up until 12 weeks. 
This post appeared first on FOX NEWS