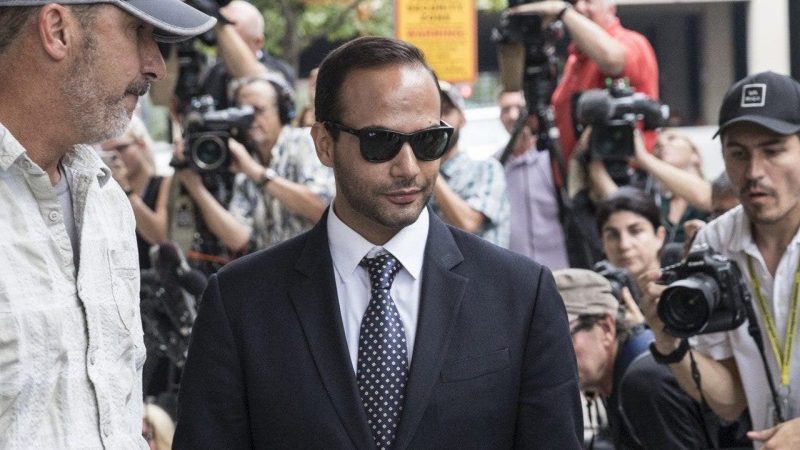 Papadopoulos speaks out after Durham report, slams FBI's 'pre-determined plan to sabotage the Trump campaign'
Former Trump campaign aide George Papadopoulos is speaking out after the long-anticipated report from Special Counsel John Durham revealed he repeatedly denied any possible collusion well before the FBI opened its doomed Trump-Russia investigation.
Durham's report last week determined that the FBI opened its years-long 'Crossfire Hurricane' investigation into alleged collusion between former President Trump and the Kremlin based on 'raw, unanalyzed and uncorroborated intelligence,' and that it 'reflected a noticeable departure from how it approached prior matters involving possible attempted foreign election interference plans aimed at the Clinton campaign.'
On page 252 of the report, Durham claimed the FBI recorded meetings between Papadopoulos and undercover employees, and that Papadopoulos repeatedly denied any Russian assistance to the Trump campaign, saying such activity would be 'illegal' and 'treason.'
Papadopoulos also made repeated denials about the campaign's involvement with the WikiLeaks disclosures of hacked DNC emails, but his words were dismissed as 'weird' and 'rehearsed,' the report said. Thus, his denials of collusion were not included in the Foreign Intelligence Surveillance Act (FISA) warrant applications to surveil former Trump campaign adviser Carter Page, Durham's report said. 
Papadopoulos told Fox News Digital the revelation in the report 'is the primary example of the problems surrounding the FBI leadership in 2016 – and that have continued to the present.'
'You have a 'target,' me, who is explicitly saying that any work or 'collusion' with Russia is treason, and that I have no idea what this informant is talking about. Yet, this and other exculpatory information is intentionally withheld from the FISA court so that the FBI can continue their pre-determined plan to sabotage the Trump campaign,' Papadopoulos said.
'As Durham stated clearly there was absolutely no basis to launch an investigation, let alone to continue one,' he added.
Durham argued in his report that while 'the exclusion of the Papadopoulos statements in the Page FISA application may have been sufficient to meet a negligence standard,' it was 'insufficient to bring criminal charges against any FBI or Department personnel.'
During an appearance on 'Fox News Tonight,' Papadopoulos hailed Durham's report as a 'profound indictment' on the U.S. intelligence community, telling host Will Cain that 'heads have to roll' for putting the country through years of unfounded Trump-Russia collusion allegations.
'I feel ecstatic,' he said. 'My wife and I have been celebrating all day today because this really didn't just tarnish my image. It also tarnished my wife's image who really stuck with me through this entire saga from beginning until end, So I'm a very lucky guy.'
This post appeared first on FOX NEWS