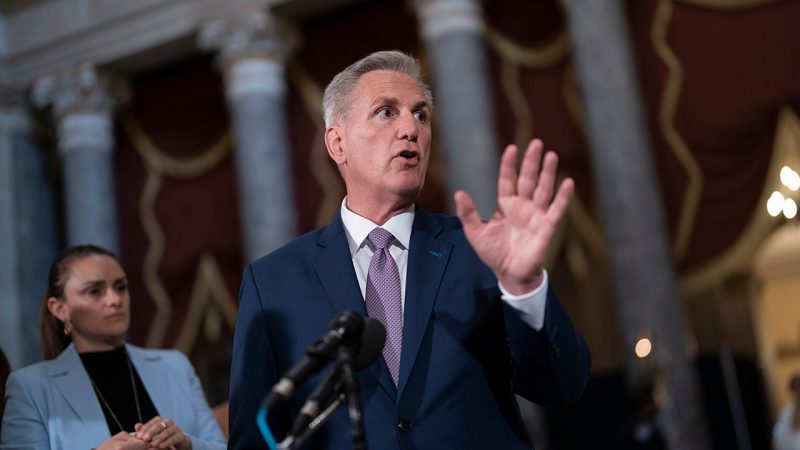 McCarthy not optimistic about reaching debt limit deal on Tuesday
EXCLUSIVE – House Speaker Kevin McCarthy was not optimistic a deal would be reached regarding the debt limit as he headed out of the Capitol on Tuesday afternoon.
Fox News asked the speaker if he thought a deal would be reached on Tuesday.
'I don't think we'll get one today,' McCarthy said as he walked past the reporter.
It's unclear where McCarthy was heading after he left the Capitol.
McCarthy met with President Biden on Monday, and although he hailed the discussions as 'productive,' he told his conference later that night that the White House was still 'dug in' on raising taxes and increasing spending.
Monday's meeting was the third such meeting with the president to find common ground on moving forward with a debt ceiling agreement.
Now, with only nine days left until the U.S. government is expected to run out of cash to pay its current obligations, a deal has yet to be reached.
Democrats have insisted on raising the debt limit without preconditions. But Republicans are lining up behind the House-passed Limit, Save, Grow Act, which would increase the federal borrowing limit by $1.5 trillion while also slashing spending by roughly $150 billion from this year to the next.
Both sides have agreed that action is needed to reduce the deficit, but each has different ideas about how to do it – Republicans are looking to cut spending from today's levels, while Democrats have called to increase tax revenue from the ultra-wealthy and large corporations.
This post appeared first on FOX NEWS