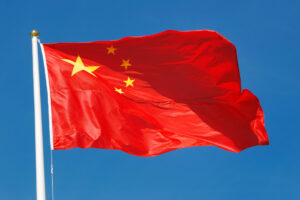 China urges Australia to help find crew of capsized fishing boat
SYDNEY —  China's ambassador to Australia urged Canberra on Thursday to step up its rescue efforts to help locate the 39 missing crew members on board a Chinese shipping boat that capsized in the Indian Ocean early this week.
President Xi Jinping has ordered that all efforts be made to search for the missing crew, which includes 17 Chinese nationals, 17 Indonesians and five from the Philippines, state media reported on Wednesday.
"This is within Australia's search and rescue area … we wish our Australian colleagues will co-ordinate with other international or foreign vessels or ships near the area to help to search and rescue to save as many lives as possible," Ambassador Xiao Qian said at a press conference.
Mr. Xiao thanked Australian authorities for sending three airplanes and four ships to the area, located about 5,000 kilometers (3,100 miles) off the country's west coast.
"I'm hopeful that the efforts not only continue … but also will be enhanced," the ambassador said.
The capsized fishing boat had been found but no survivors were located so far, he said.
China is coordinating with several countries including Indonesia, Sri Lanka and Maldives with the rescue mission.
The distant-water fishing vessel Lupeng Yuanyu 028, owned by Penglai Jinglu Fishery Co Ltd. based in Shandong province, capsized early on Tuesday, state-run CCTV reported. It was not immediately known why it sank. — Reuters