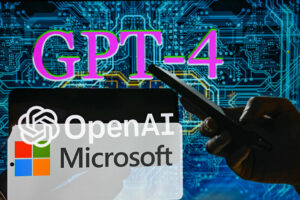 AI threatens humanity's future, 61% of Americans say — Reuters/Ipsos poll
THE SWIFT growth of artificial intelligence (AI) technology could put the future of humanity at risk, according to most Americans surveyed in a Reuters/Ipsos poll published on Wednesday.
More than two-thirds of Americans are concerned about the negative effects of AI and 61% believe it could threaten civilization.
Since OpenAI's ChatGPT chatbot became the fastest growing application of all time, the widespread integration of AI into everyday life has catapulted AI to the forefront of public discourse. ChatGPT has kicked off an AI arms race, with tech heavyweights like Microsoft and Google vying to outdo each other's AI accomplishments.
Lawmakers and AI companies are also concerned: OpenAI CEO Sam Altman on Tuesday testified before US Congress, voicing concerns about potential misuse of the technology and asking for regulation.
"There's no way to put this genie in the bottle. Globally, this is exploding," said Senator Cory Booker, one of many lawmakers with questions about how best to regulate AI during a Senate panel on the uses of AI Tuesday.
The Reuters/Ipsos poll found that the number of Americans who foresee adverse outcomes from AI is triple the number of those who don't.
According to the data, 61% of respondents believe that AI poses risks to humanity, while only 22% disagreed, and 17% remained unsure.
Those who voted for Donald Trump in 2020 expressed higher levels of concern; 70% of Trump voters compared to 60% of Joseph R. Biden voters agreed that AI could threaten humankind.
When it came to religious beliefs, Evangelical Christians were more likely to "strongly agree" that AI presents risks to humanity, standing at 32% compared to 24% of non-Evangelical Christians.
"It's telling such a broad swath of Americans worry about the negative effects of AI," said Landon Klein, director of US policy of the Future of Life Institute, the organization behind an open letter, co-signed by Tesla CEO Elon Musk, demanding a six-month pause in AI research. "We view the current moment similar to the beginning of the nuclear era, and we have the benefit of public perception that is consistent with the need to take action."
While Americans are concerned about AI, crime and the economy rank higher in the list of kitchen table issues: 77% support increasing police funding to fight crime and 82% are worried about the risk of a recession.
Those in the industry said the public should understand AI's benefits more.
"The concerns are very legitimate, but I think what's missing in the dialogue in general is why are we doing this in the first place?" said Sebastian Thrun, a computer science professor at Stanford who founded Google X. "AI will raise peoples' quality of life, and help people be more competent and more efficient."
The positive applications of AI, such as revolutionizing drug discovery, are not as visible as ChatGPT, said Ion Stoica, a UC Berkeley professor who also co-founded AI company Anyscale.
"Americans may not realize how pervasive AI already is in their daily lives, both at home and at work," he said.
The online poll of 4,415 US adults was conducted between May 9 and May 15. It has a credibility interval, a measure of accuracy, of plus or minus 2 percentage points. — Reuters