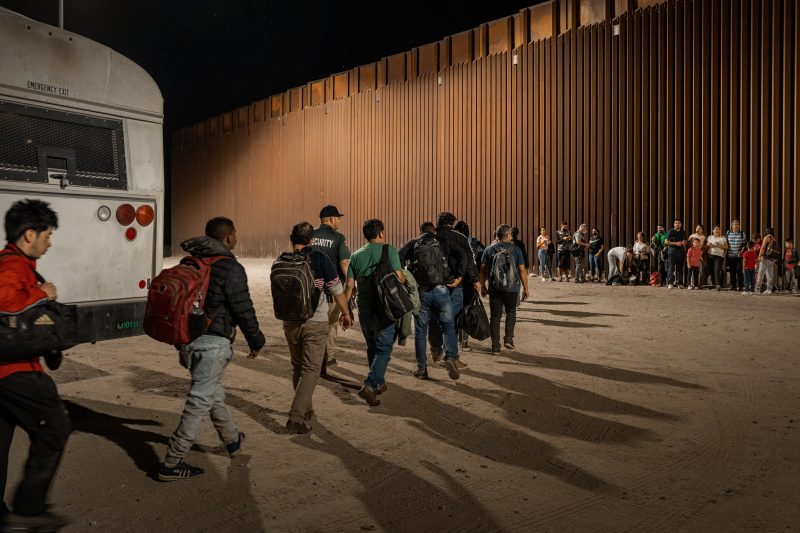 Border agents arrest man on FBI terror watchlist amid migrant influx: CBP sources
Border Patrol agents arrested an Afghan national on the FBI's terror watchlist after he crossed into the U.S. illegally Wednesday in California, multiple sources at the U.S. Customs and Border Protection (CBP) told Fox News.
The Afghan national crossed the border with a group of migrants near Otay Mesa, California, the sources said. Border Patrol agents took the migrants to a processing station, where a fingerprint scan determined the Afghan was a match on the Terrorist Screening Database. The FBI was then notified, confirmed the results, and began an investigation.
The arrested subject crossed the border a day prior to the end of Title 42 — a COVID-19 emergency policy that allowed border agents to turn away migrants. Thousands of migrants have flooded to the border since the policy expired.
Rep. Darrell Issa, R-Calif., who represents the district where the arrest was made, told Fox News the Biden administration's border policies attract terrorists.
'Biden's open borders aren't just a gateway to five million illegals, record human and child trafficking and the deadliest drug crisis in our history,' Issa said. 'Biden's reckless policy is also an open invitation to even the most wanted terrorists in the world to come to America. They know they'll never have to leave. The nation knows what's going on and this president has only begun to be held accountable for what he has done.'
Issa's office said they confirmed the arrest of the suspected terrorist with their local CBP.
This post appeared first on FOX NEWS