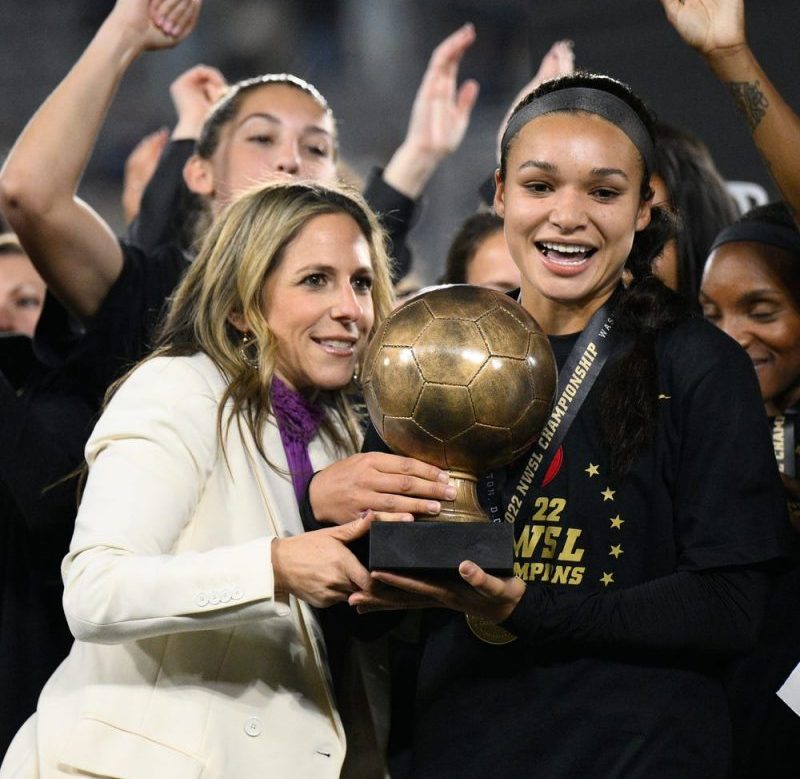 NWSL expansion: Two teams added next season, two more in 2026
Expansion plans for the National Women's Soccer League won't stop when the league adds two teams next season.
NWSL commissioner Jessica Berman told the Washington Post on Tuesday that in three years, the league will have a total of 16 franchises, up from the 12 it has now.
'We do expect for the 2026 season to add two more teams,' Berman said in an interview with the Post. 'That process will begin later this calendar year, and through the process we ran in 2022 for this round of expansion, we have an incredible amount of interest from qualified investors who want to get in early.'
The NWSL announced last month that it's adding a team in the San Francisco Bay Area for next season, while also inviting the Utah Royals back into the league.
STAY UP-TO-DATE: Subscribe to our Sports newsletter now!
The 15th and 16th franchises have not been selected yet, however the Wall Street Journal reported earlier this year that a deal is in place to put a team in Boston.
This post appeared first on USA TODAY