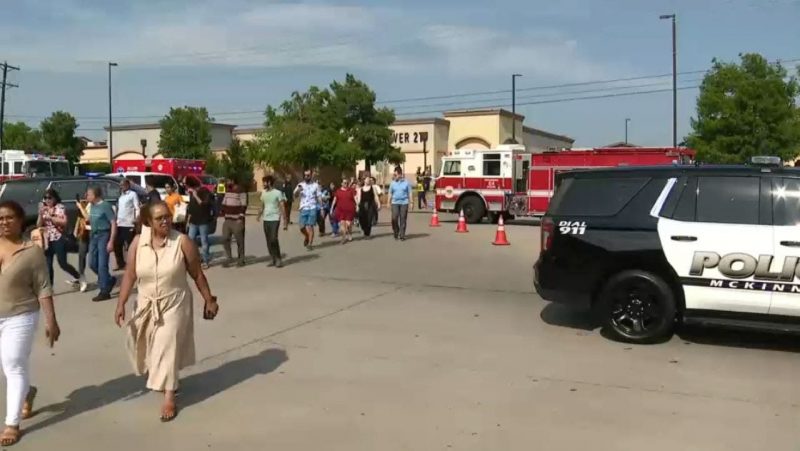 Texas Dem points finger at blue states as latest mass shooting reignites gun control push: 'Root problems'
Texas Democratic Rep. Henry Cuellar mourned the tragic mass shooting in his home state over the weekend, arguing the U.S. needs to understand the 'root problems' of mass shootings as the tragedies can unfold even in blue states with strict gun laws.  
'There's always a reason why certain people [carry out mass shootings] and there's always telltale signs before. There's indicators that we should have looked out for. But again, to the law enforcement that put a stop to this, again, I thank them' Cuellar told Shannon Bream on 'Fox News Sunday.'
Eight people were killed and seven others injured on Saturday afternoon during a shooting at the Allen Premium Outlets, which is located about 20 miles north of Dallas. A local police officer 'engaged the suspect and neutralized the threat,' according to Allen Police Chief Brian Harvey. 
It was the second mass shooting in Texas in the span of roughly a week, following the execution-style shooting that left five people dead in the town of Cleveland last Friday. 
Cuellar said the U.S. needs to 'get at the root problems' of mass shootings, citing mental health programs to assist those in crisis, and arguing against calls to simply tighten gun laws. 
'If people talk about just… making the law stricter. You got to look at, you know, in states that are blue, very strict laws, you still get this type of mass shootings. So it does happen across the nation, and we have to get to the bottom of this,' he said. 
Republican Texas Gov. Greg Abbott released a statement Saturday on offering resources to investigate the shooting. 
GAVIN NEWSOM SLAMS CONGRESS FOLLOWING TEXAS MASS SHOOTING: 'MORE FOCUSED ON RIGHT TO KILL THAN RIGHT TO LIVE' 
'Our hearts are with the people of Allen, Texas, tonight during this unspeakable tragedy,' Abbott said in the statement. 'I have been in contact with Mayor Fulk and DPS Director McCraw as well as other state and local leaders and offered the full support of the State of Texas to local officials to ensure all needed assistance and resources are swiftly deployed, including DPS officers, Texas Rangers, and investigative resources.'
The shooting has led some Democrat officials to call for increased gun control measures, including California Gov. Gavin Newsom, who argued that the U.S. has '​​become a nation that is more focused on the right to kill than the right to live.' 
This post appeared first on FOX NEWS