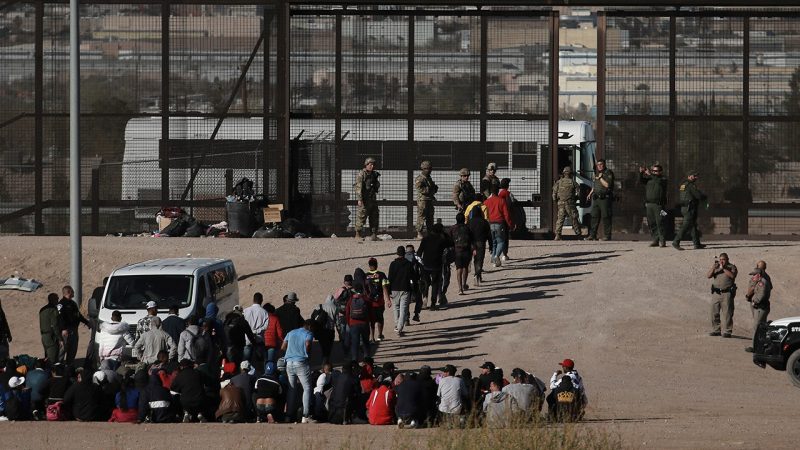 White House 'grateful' to Mexico for agreeing to help with feared post-Title 42 migrant surge
The White House on Thursday said it is 'grateful' to the government of Mexico for its efforts in aiding the U.S. with what is expected to be a massive migrant surge at the southern border when the Title 42 public health order ends next week.
Officials announced this week a number of collaborative measures on the topic of migration as the order, which allows for the rapid expulsion of migrants at the southern border, is set to expire on May 11.
Mexico agreed to continue to accept returns of a certain number of Cubans, Haitians, Nicaraguans and Venezuelans on 'humanitarian grounds' that it had been accepting as Title 42 returns as part of the formation of a humanitarian parole program for those nationalities in January.
On Tuesday, both the U.S. and Mexico announced joint anti-smuggling operations in addition to a 60-day surge campaign in the Darien Gap announced last week. The U.S. also said it intends to welcome as many as 100,000 individuals from Honduras, Guatemala and El Salvador under an expanded family reunification parole process also announced last week.
Separately, the U.S. announced that it is sending 1,500 troops to the border to assist Customs and Border Protection ahead of next week – although officials noted they will not be engaging with migrants.
White House spokesperson John Kirby was asked by reporters Thursday if Mexico would be making a similar troop deployment. Kirby said he would urge against the idea that 'this additional force deployment has some … sort of reciprocal action that we're looking for from Mexico.'
However, he highlighted the cooperation that the administration had secured earlier in the week.
'It's clear that we've got a good dialogue with Mexican authorities both at getting at drug trafficking as well as illegal immigration. And we're grateful for the Mexican government's willingness to continue to take and house migrants that illegally are trying to enter the United States,' he said.
The administration has said that it has a plan in place to handle an expected surge in migrants, which officials have previously predicted could be up to 14,000 migrants a day. That plan includes regional cooperation as well as other measures, such as an asylum ineligibility rule, processing centers in Latin America, and a stiffening of penalties for illegal entry.
Republicans this week called for President Joe Biden to reverse his planned termination of the order next week, citing the estimates that massive numbers of migrants will come to the border.
'This is untenable and will exacerbate what is already a national security and humanitarian disaster on our southern border,' the lawmakers said in a letter to Biden.
This post appeared first on FOX NEWS