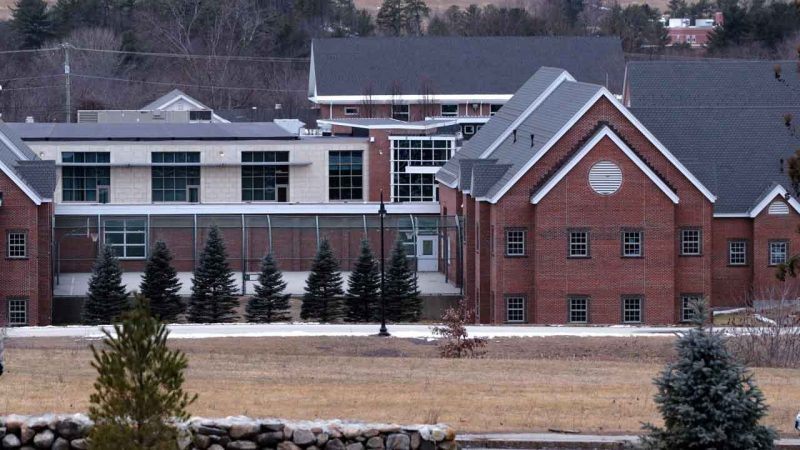 Consultants recommend new location for New Hampshire youth detention center
Consultants hired to evaluate three potential sites for New Hampshire's new youth detention center are recommending property next to the state's existing youth psychiatric hospital in Hampstead.
SMRT Architects and Engineers assessed the 94-acre property that includes Hampstead Hospital, the current Sununu Youth Services Center and its 50 surrounding acres in Manchester, and a vacant building in a state office park in Concord. In a report released Wednesday, officials said the Hampstead site was the most advantageous for development of the new facility.
Debate over building a new facility began years ago, but it has come to a boil amid horrific sexual abuse allegations stretching back decades. Frustrated with spending $13 million per year to operate a 144-bed facility for about a dozen teens, lawmakers in 2021 mandated that it close by March 2023. They missed that deadline. But they recently passed legislation allocating roughly $22 million for the design and construction of a 12-bed facility, with room for up to 18.
The consultants hired as part of that process evaluated the three sites based on a variety of factors, including the style and feel of the surrounding environment, the ability to share meal and laundry services with other facilities, and the proximity to medical facilities, law enforcement, skilled labor and residents' families.
While the current location scored high for being close to external support services such as medical facilities and courts and for being located in a major population center, it received low marks for being incompatible with whatever ends up being developed around it. Consultants also said the new facility should be built somewhere 'free of negative historical context,' which would not fit with the 'tumultuous history' of the current property.
In contrast, the report said the Hampstead site is 'complementary in aesthetics to a calm, healing environment.' The new facility could be sufficiently separate from the existing hospital while sharing food and laundry services, and its location in the southern part of the state could boost employee recruitment potential.
The Concord location received low scores on multiple measures, particularly because choosing that site would involve not constructing a new building but rather renovating one that is ill-suited for a secure facility. The building is part of a densely developed state office park that includes various state agencies and non-profit organizations.
'This area of the campus is busy, hectic and full of pedestrians and vehicles,' the report states. 'Londergan Hall projects a feeling of authority with its traditional historic design. This building does not represent a vision focused on treatment, rehabilitation, and hope for the future.'
The report will be submitted to a commission created to work with communities and the state during the design process.
This post appeared first on FOX NEWS