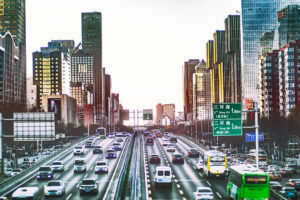 China's GDP recovery likely picked up in Q1 on end to COVID curbs
BEIJING – China's gross domestic product likely gathered pace in the first quarter, data is expected to show on Tuesday, as the end of strict COVID curbs lifted the world's second-largest economy out of a crippling pandemic slump, although some headwinds persist.
GDP is tipped to have risen 4.0% in January-March from a year earlier, a Reuters poll showed, quickening from 2.9% in the fourth quarter.
Beijing has pledged to step up support for the economy as it emerges from one of its worst performances in nearly half a century last year due to COVID curbs.
Investors are closely watching first quarter data for clues on the strength of the recovery after Beijing lifted COVID curbs in December and eased a three-year crackdown on tech firms and property.
Recent data shows the recovery remains uneven, with consumption, services and infrastructure spending perking up but slowing inflation and surging bank savings raising doubts about demand.
On a quarterly basis, GDP is forecast to have grown 2.2% in the first quarter, having stalled in the previous quarter.
China's central bank said on Friday it will maintain ample liquidity, stabilize growth and jobs and focus on expanding demand.
On Monday, the central bank extended liquidity support to banks through its medium-term lending facility but kept the rate on such loans unchanged, an indication authorities are not overly concerned about the immediate growth outlook.
"This is an important signal that the first quarter GDP report due on Tuesday will not be too soft. But we do not expect it to be particularly strong either," Iris Pang, chief Greater China economist at ING, said in a note.
Exports unexpectedly surged in March, data showed last week, but analysts cautioned the improvement partly reflects suppliers catching up with unfulfilled orders after COVID disruptions.
UNEVEN RECOVERY
Analysts polled by Reuters expect China's growth in 2023 to speed up to 5.4%, from 3.0% last year.
The government has set a modest target for economic growth of around 5% for this year, after badly missing the 2022 goal.
The central bank cut lenders' reserve requirements for the first time this year in March and the government has unveiled more fiscal stimulus.
GDP and activity data is due on Tuesday at 0200 GMT. Separate data on March activity is expected to show retail sales growth hitting a near three-year high and factory output also speeding up.
"The current market concerns about deflation largely reflect concerns about the strength and sustainability of the economic recovery," Wen Bin, chief economist at China Minsheng Bank, said in a research note.
"After the optimization of epidemic prevention and control, the production side has basically returned to the pre-epidemic level, but the demand side momentum is still weak." – Reuters