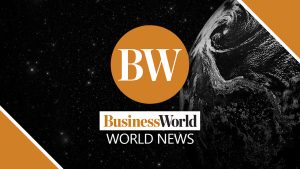 G7 finance leaders pledge financial stability, supply chain diversity
WASHINGTON – Group of Seven (G7) finance leaders pledged on Wednesday to take action to maintain the stability of the global financial system after recent banking turmoil and to give low- and middle-income countries a bigger role in diversifying supply chains to make them more resilient.
Their communique did not mention China by name, but the supply chain language fit in with "friend-shoring" efforts by industrial democracies to work with each other to become less reliant on the Asian manufacturing powerhouse for battery minerals, semiconductors and other strategic goods.
"We commit to jointly empowering low- and middle-income countries to play bigger roles in supply chains through mutually beneficial cooperation by combining finance, knowledge, and partnership, which will help contribute to sustainable development and enhance supply chain resilience globally," the G7 finance ministers and central bank governors said in the statement.
The finance chiefs, meeting on the sidelines of International Monetary Fund and World Bank meetings in Washington, said they had discussed recent financial sector developments after the failure of two US banks and the forced sale of troubled global lender Credit Suisse.
Shunichi Suzuki, the finance minister of G7 host Japan, said that stability had returned to the financial system after strong action by policymakers
"We will continue to closely monitor financial sector developments and stand ready to take appropriate actions to maintain the stability and resilience of the global financial system," the G7 finance leaders said.
'SHARED VALUES'
The ministers said that supply chains needed to achieve both efficiency and resilience, helping to maintain macroeconomic stability and make economies more sustainable. The statement cited the need to diversify the "highly concentrated" supply chains for clean energy technologies.
"In this endeavor, we will stand firm to protect our shared values, while preserving economic efficiency by upholding the free, fair and rules-based multilateral system and international cooperation," the G7 finance leaders said, using language often used to exclude China and other autocratic regimes.
Suzuki said the language was not specifically aimed at China, but added that the G7 group views a high concentration of supply chains in a single country was not desirable, noting that many supply chains were highly concentrated in China.
The G7 is made up of the United States, Canada, Britain, France, Germany, Italy and Japan.
The International Monetary Fund has warned in its latest economic forecasts that fragmentation of the global economy into geopolitical blocs is a significant factor in reducing longer-term growth potential, with only 3% growth expected in 2028. That's the lowest five-year projection since the IMF started issuing such forecasts in 1990.
But French Finance Minister Bruno Le Maire, who participated in the G7 meeting, said such diversification away from China and alliances with allies were necessary.
"As far as the production of green hydrogen is concerned, or artificial intelligence or semiconductor chips, or electric batteries, or other strategic goods, we need to be more independent," Le Maire told reporters.
JOINT RESEARCH
In addition to working more closely with developing countries on supply chains, the G7 finance officials pledged to encourage joint research and development efforts among G7 members and other "interested parties."
They said they would empower the private sectors in their own countries to diversify their supply chains, through transparent and predictable use of public finance tools that can catalyze private resources.
The ministers also pledged to support education, training and skills development, "underpinned by good governance and compliance with human rights" and to reduce greenhouse gas emissions and enhance environmental protections in their supply chains. – Reuters