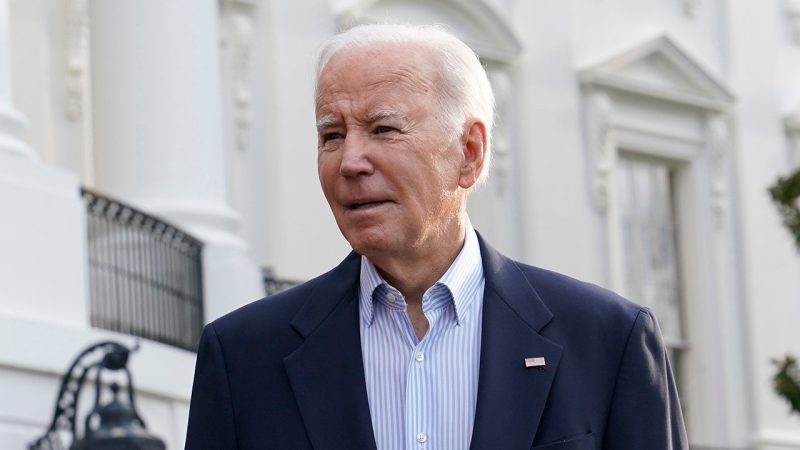 Biden visits University of Pennsylvania campus for the first time since classified documents controversy
President Biden on Saturday visited the campus of the University of Pennsylvania for the first time since a controversy over the discovery of classified documents at the Penn Biden Center in Washington D.C.
Biden and first lady Jill Biden stopped by the university to visit Maisy Biden's senior art show at a university gallery. It marks the first time Biden has visited the campus since the emergence in November of documents with classified markings at the Penn Biden Center for Diplomacy and Global Engagement in Washington, D.C.
Those documents were said to be from the Obama-Biden administration and were discovered 'unexpectedly' by Biden's personal attorneys. The emergence of the documents was followed by assessments by the FBI and Department of Justice.
In January, the Department of Justice announced it was investigating the discovery of the documents, and Attorney General Merrick Garland said he was appointing Robert Hur as special counsel.
Attorneys also found batches of documents at Biden's home in Wilmington, Delaware. Four batches of classified materials have been found in Biden's possession in total, dating from both his time as vice president and as a senator from Delaware. 
In February, FBI agents searched Biden's vacation home in Rehoboth Beach, Delaware, for three and a half hours but did not find additional classified documents. The search was carried out on Hur's first day on the job as special counsel.
Biden has addressed the controversy, saying his team is cooperating fully with the DOJ and suggested that his staff was to blame for not finding the documents when he left office in 2017.
'But one of the things that happened is that what was not done well is as they packed up my offices to move them, they didn't do the kind of job that should have been done to go thoroughly through every single piece of literature that's there,' Biden said. 'But I'll just let the investigation, you know, decide what's going on, and we'll see what happens.'
House Republicans have promised to investigate Biden's handling of classified materials, with Oversight Committee Chairman Rep. James Comer, R-Ky., telling Fox News that 'nothing that Joe Biden's done with respect to mishandling these classified documents is normal.' 
Fox News' Chris Pandolfo and Brianna Herlihy contributed to this report.
This post appeared first on FOX NEWS