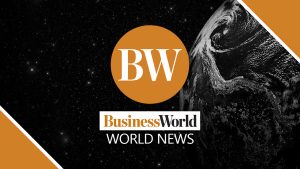 'Absolute chaos': Illinois theater roof collapse sums up destruction by storms
WASHINGTON — A rock concert was in store on a Friday evening at the Apollo Theatre in Belvidere, Illinois, with hundreds of people looking forward to an evening of death metal music to start the weekend.
What followed was "chaos, absolute chaos" in the words of Belvidere Police Chief Shane Woody as vicious storms brought down the roof half an hour into the show with 260 people inside the theater.
The deadly tragedy summed up the sudden destruction left by recent tornadoes that have ripped through the US South and Midwest.
"The lights go out, I hear a noise. Everything crashes down," Jessica Hernandez, who was inside the theater on Friday, told Reuters in an interview. Hernandez, 18, said her friends had convinced her to attend the concert.
A man aged around 50 was killed in the collapse and dozens were left injured, officials said. The deceased man was identified as Frederick Forest Livingston, Jr. by his employer and sister, according to ABC News.
Over 40 people were treated at local hospitals following the roof collapse incident and most injuries included orthopedic, head and neurologic trauma, and soft tissue injuries, CBS News reported, citing a local doctor.
Death metal band Morbid Angel, which was scheduled to perform at the concert, wrote on its Facebook page that the tornado caused "the roof, over the area in-front of the stage, and marquee to collapse." The show was subsequently canceled.
Footage from the scene cited by local media showed destruction inside the theater with officials and members of the public attempting to clear the debris and rescue those who may have been trapped.
All the people had been accounted for, officials said on Saturday. The concertgoers were eventually led to safety by emergency workers.
In Illinois, three other people were killed in Crawford County after the collapse of a residential structure, the state Emergency Management Agency said on Saturday.
Over 20 people were left dead and scores wounded after violent storm packing high winds and heavy rains ripped through Southern and Midwestern sections of the United States, heading east on Saturday.
The turbulent weather occurred one week after a swarm of thunderstorms unleashed a deadly tornado that devastated the Mississippi town of Rolling Fork, destroying many of the community's 400 homes and killing 26 people. — Reuters