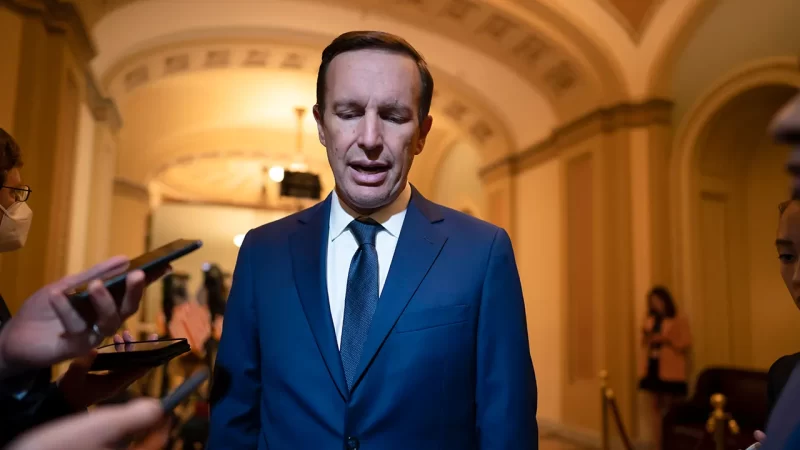 Democrat Sen. Chris Murphy says Republicans 'don't seem to give a crap' about children exposed to gun violence
Sen. Chris Murphy, D-Conn., said that Republicans don't seem to give a 'crap' about children when it comes to gun violence.
Murphy made the comments on Salon's 'Salon Talks' podcast published Tuesday.
'So to me, we can't catalog the epidemic of gun violence merely by how many shootings we've had or even how many homicides we've had. You have to talk about a generation of kids, specifically in these violence-prone neighborhoods, that we are literally losing because their brains change when they're exposed to war-like levels of trauma,' Murphy said. 
'It is beyond me why Republicans who claim to care about the health of our kids don't seem to give a crap about our children who are being exposed to these epidemic, cataclysmic rates of gun violence,' Murphy said.
His comments come after a series of mass shootings across America, including one at Michigan State University where three students were killed and five others were injured on Feb. 13, as well as a shooting in Monterey Park, California, that left 12 dead and several others wounded.
Murphy has long held gun control as a top issue he focuses on in the Senate, being from Connecticut where a gunman killed 20 students and six educators on Dec. 14, 2012.
In June 2016, Murphy held a 14 hour and 50 minute filibuster with a goal of bringing a vote on expanded background checks and a measure that would prevent terrorists from buying weapons.
This post appeared first on FOX NEWS