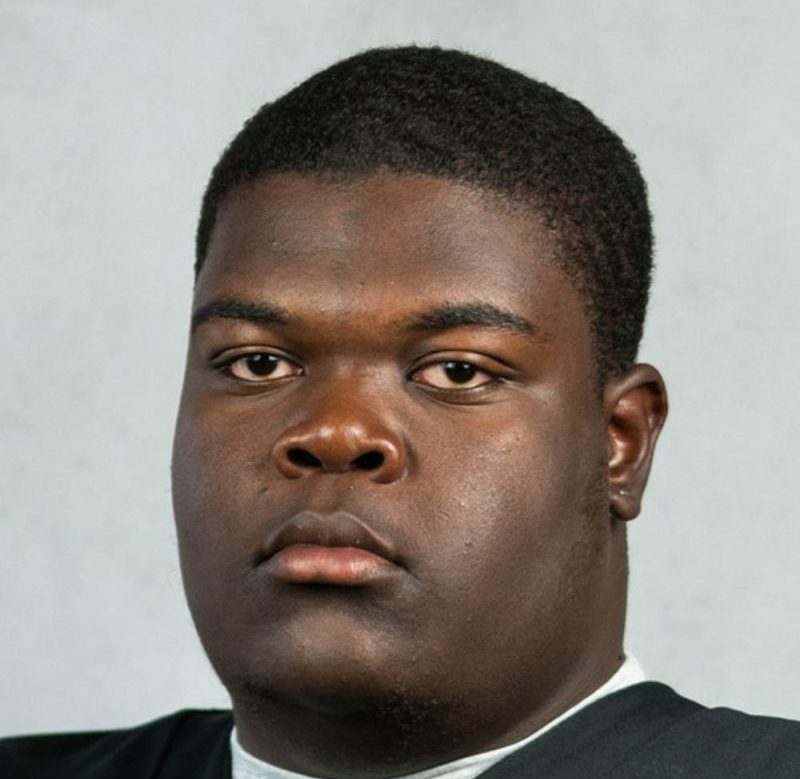 Popeyes kid from Vine plays college football now, signs NIL with Popeyes
Before TikTok, there was Vine. And the kids who went viral on Vine are all grown up now. Case in point, the 'Popeyes kid,' now 18, is an NCAA Division II college football player, and just signed an NIL deal with Popeyes. 
Who is the Popeyes kid? 
Dieunerst Collin, you might not know the name, but you'll likely know the meme.
Ten years ago, Collin was the unassuming kid waiting in the Popeyes soda fountain line with his cup when a man recorded himself approaching Collin, apparently mistaking him for Lil Terrio, one Vine's most popular stars at the time.
"Terrio at Popeyes," the man says, before turning his camera on Collin. "Say oooh (Terrio's catchphrase)…. Ooh," he instructs Collin, who says nothing and delivers meme-perfect side eye. 
The Vine raked in millions of views (or loops as Vine called them). Screencaps and GIFs of Collin's reaction have been deployed online to express awkwardness ever since. 
Collin signs an NIL deal
Now, standing 6 foot 1 and 330 pounds, he's an offensive lineman at Lake Erie College's Division II football program.
Twitter caught wind of Collin's athletic success Tuesday, and quickly called on Popeyes to sign him to an NIL deal, which is essentially a brand sponsorship deal for NCAA athletes.
Collin said Popeyes reached out to him on Twitter, and confirmed that they landed on an NIL deal. 
'Only thing I can say is that I will be promoting that business like crazy,' Collin told USA TODAY Wednesday. 'I actually love Popeyes myself.' 
The 18-year-old said the attention he got at school following the viral vine was overwhelming. 
'It would affect me… to the point where it was like 'I don't ever want to walk outside ever again',' Collin said. But by the time he won a high school football championship, he had embraced the fame.
He went viral again, this time on Twitter, when someone posted a picture of him striking the famous pose. The tweet led to an offer from Lake Eerie College in Ohio to play football, Collin said. 
Collin now studies sports management at Lake Erie College, according to his biography on the football team's website. He said hopes to play professionally, and eventually become a football analyst on TV.
This post appeared first on USA TODAY