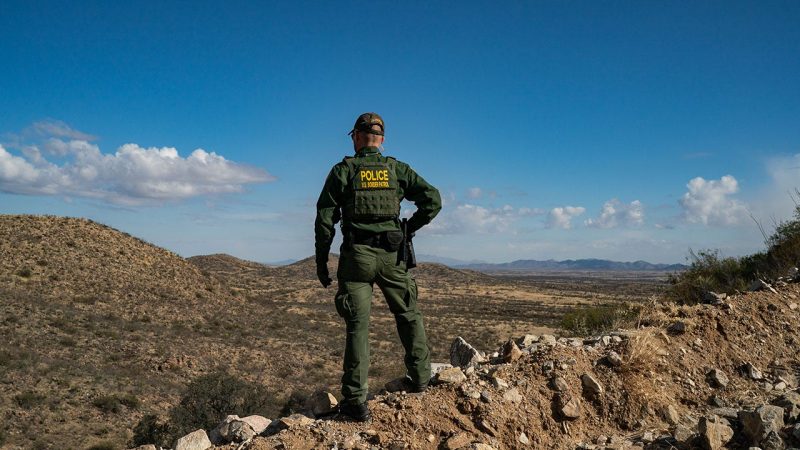 Border Patrol nab three convicted sex offenders in just one sector in four days
Border Patrol agents in just one sector of the besieged southern border arrested three convicted sex offenders in the space of four days, Customs and Border Protection (CBP) announced this week.
The apprehensions all took place in the Del Rio Sector of the border and began on Jan 2., when agents apprehended a 45-year-old Mexican national with a prior conviction for indecency with a child. 
He had been sentenced and later deported in 2005 for the crime. Agents encountered him coming across among a group of six migrants trying to sneak past agents inside a rail yard.
On Thursday, agents in Eagle Pass – one of the focal points of illegal crossings along the border – agents arrested a 27-year-old Mexican who had a conviction of indecency with a child from 2016 and a second for failing to register as a sex offender the following year. He had most recently been deported in 2019.
The same day, agents nabbed six illegal immigrants trying to evade Border Patrol in a local ranch. One of those men in that group was a 43-year-old Mexican with a 2011 conviction for sexual assault in Austin, Texas.
In a news release, CBP said that all the offenders face a potential charge of re-entry after deportation.
The arrests all came ahead of President Biden's visit to the southern border to El Paso on Sunday, where he met with community leaders, officials and toured the border wall with Border Patrol agents.
Since then, a bipartisan group of senators visited El Paso and Yuma, Arizona this week, while another group of Republican senators visited the Del Rio Sector to learn more about the humanitarian crisis at the border.
There were more than 2.3 million migrant encounters in FY 2022, and FY 2023 has started off with even higher numbers – there were more than 233,740 in November alone. Meanwhile, there were over 73,000 illegal immigrants who evaded Border Patrol agents.
The number of gotaways for November means that there are already over 137,000 gotaways so far this fiscal year, which began in October. In FY2022 there were nearly 600,000 gotaways. There were 389,155 gotaways at the border in FY2021.
This post appeared first on FOX NEWS